Russia Using Thousands Of North Korean 'Slave Labor' In Construction Industry: Report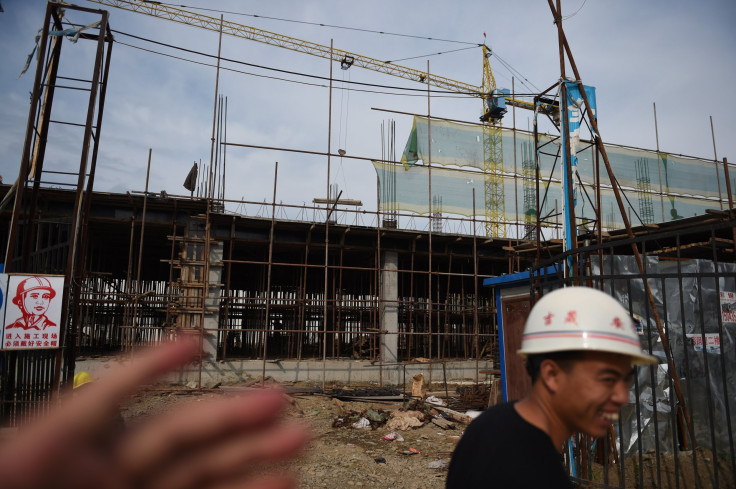 Tens of thousands of North Korean laborers are currently working in Russia's construction industry in what human rights groups claim as a form of "slave labor," BBC reported late Tuesday. Most of the labor is currently working in the eastern part of the country.
Supplying labor overseas is one of the few sources of income for the reclusive North Korean economy, which is facing threats of mass starvation, BBC reported. North Korean President Kim Jong Un has reportedly increased the number of laborers the country sends abroad amid economic sanctions from several international powers, and fears of food shortage. The Asian country is currently facing the worst drought in a century, North Korean state media reported last month.
"The worst drought in 100 years continues in the DPRK, causing great damage to its agricultural field," Korean Central News Agency reported in June. "Water level of reservoirs stands at the lowest, while rivers and streams getting dry. Other crops are planted in paddy fields of drought-stricken areas as part of the campaign to reduce damage."
The North Korean president doubled the size of the foreign labor program, which brings about $2 billion in revenue annually to Pyongyang and is used for funding several projects in the country, including nuclear projects, ABC News reported on Monday. The report added that of about 90,000 North Korean workers across 40 countries, Russia accounts for about 25,000 workers.
However, according to another report, nearly 65,000 North Koreans were working in over 40 countries, bringing $150 million to $230 million in revenue to Pyongyang annually. The New York Times published the report in February, citing a study by the North Korea Strategy Center, a group in Seoul that works with North Korean defectors, and the private Korea Policy Research Center.
"North Korea is exploiting their labor and salaries to fatten the private coffers of Kim Jong Un," Ahn Myeong-chul, head of NK Watch, a human rights group in Seoul, told the Times, adding: "We suspect that Kim is using some of the money to buy luxury goods for his elite followers and finance the recent building boom in Pyongyang that he has launched to show off his leadership."
NK Watch, which has collated the testimony of 13 former North Korean workers living in South Korea, has since asked the United Nations to investigate the so-called "state-sponsored slavery." Another report by Seoul's Asan Institute for Policy Studies, cited by the Times, stated that the revenue from such work was not sent back to North Korea as remittance but reached the state as bulk cash.
In a report last year, the U.S. State Department also condemned the North Korean government for its unfair attitude toward laborers and urged it to "end the use of forced labor in prison camps and among North Korean workers abroad."
"The North Korean government sends laborers to work abroad under bilateral contracts with foreign governments, including a significant number of laborers sent to Russia and China," the State Department said, adding: "These workers face threats of government reprisals against them or their relatives in North Korea if they attempt to escape or complain to outside parties. Workers' salaries are deposited into accounts controlled by the North Korean government, which keeps most of the money, claiming various 'voluntary' contributions to government endeavors."
© Copyright IBTimes 2023. All rights reserved.