Russia Working To Resume Tu-160 Nuclear Bomber Production: Report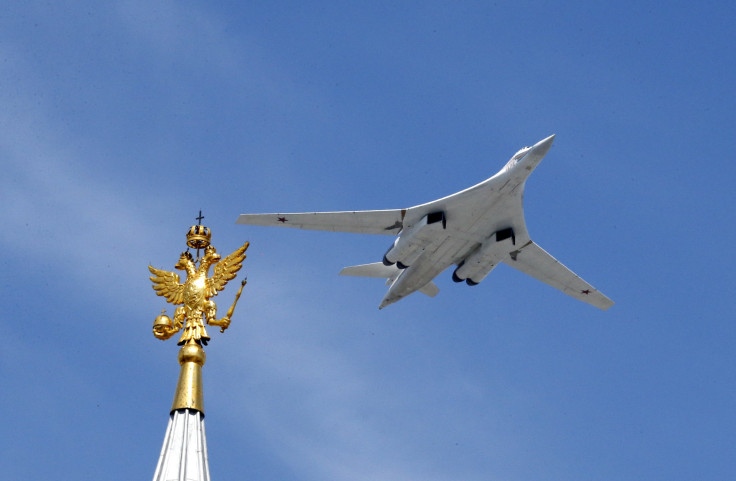 Russian authorities are working to relaunch production of the Soviet-era Tupolev Tu-160 "Blackjack" supersonic nuclear bomber, a Russian defense ministry official reportedly said Friday.
"We are already working quickly [on the project], we have created a working group, scheduled monthly meetings with the Industry and Trade Ministry on how the work is progressing and appointed chief designers," Deputy Defense Minister Yury Borisov told RIA Novosti, cited by the Moscow Times.
Only 16 of the Soviet-era aircraft were built before production ceased in the 1990s. The Blackjack is an advanced supersonic bomber designed to deliver nuclear payloads.
The Russian air force currently operates a dozen Blackjacks, of which only five are combat capable, and only one has been modernized. The country announced in May that it would purchase at least 50 more Tupolevs once production resumes, although experts say the plan is unfeasible.
Russian officials have said that the production of the Tu-160s will not interfere with the manufacture of Russia's new PAK DA aircraft, which is expected to make its first flight in 2019.
The move comes at a time of heightened military tensions with the West. On Friday, several Russian bomber patrols near or over NATO borders, including over California and Alaska, earned international condemnation. Moscow announced in January that it would build 40 new nuclear missiles, and Russian President Vladimir Putin has made several references to the country's nuclear arsenal, including placing nuclear weapons in the annexed Crimean territory.
U.S. officials have previously termed Russia's nuclear gestures as "playing with fire" and NATO head Jens Stoltenberg has denounced Russia's "sabre-rattling."
© Copyright IBTimes 2022. All rights reserved.
FOLLOW MORE IBT NEWS ON THE BELOW CHANNELS