Russian Anti-Terrorism Law Signed Amid Business, Human Rights Outcry: How 'Big Brother' Is Watching Russia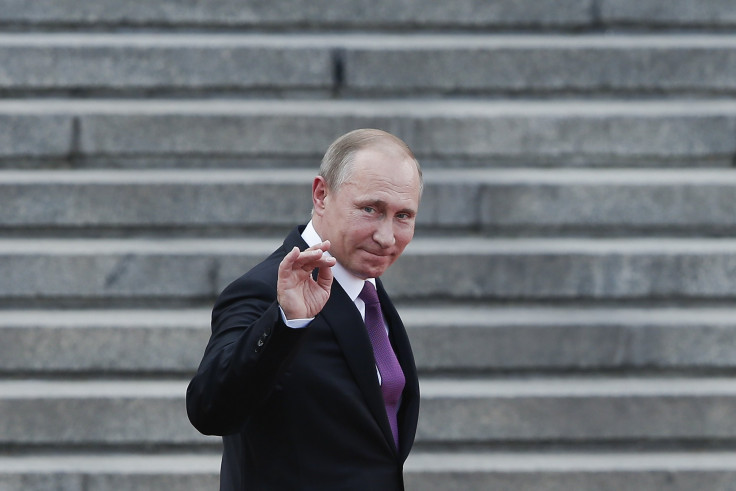 Russian President Vladimir Putin inked a new set of controversial anti-terrorism laws onto the books Thursday. The laws increase the government's surveillance ability, making communications operators keep data for three years and forcing them to hand it over to security services on request.
Human rights groups and Russian businesses have both spoken out against the new laws, arguing they will be an impediment to human rights and harm businesses forced to share and store information. Critics have also argued that the laws will give the government sweeping powers to define mass unrest and enable them to prosecute any opponents.
"This is an absolutely draconian law, even the Soviet Union did not have such an overwhelmingly repressive legislation," Gennady Gudkov, an opposition leader told the Los Angeles Times. "This is 100 percent a step toward an Iron Curtain."
Under the new laws, Russia's communications operators including Internet, phone and messaging providers will be forced to store and turn over text messages, voice data, images, videos and audio to Russian security services on request. Companies will be forced to store all records for six months and metadata for three years. Telecom companies including cellular service provider MTS have argued storing vast amounts of metadata will create large additional costs for them and require them to build new data storage facilities.
The laws also orders messaging services including Facebook and Telegram, an application popular with terror groups including the Islamic State, to provide the government with deencryption keys in order to read encrypted communications. The owner of Telegram has already refused to comply with the new laws.
The Kremlin has tried to calm companies by arguing additional measures can be introduced to keep costs down.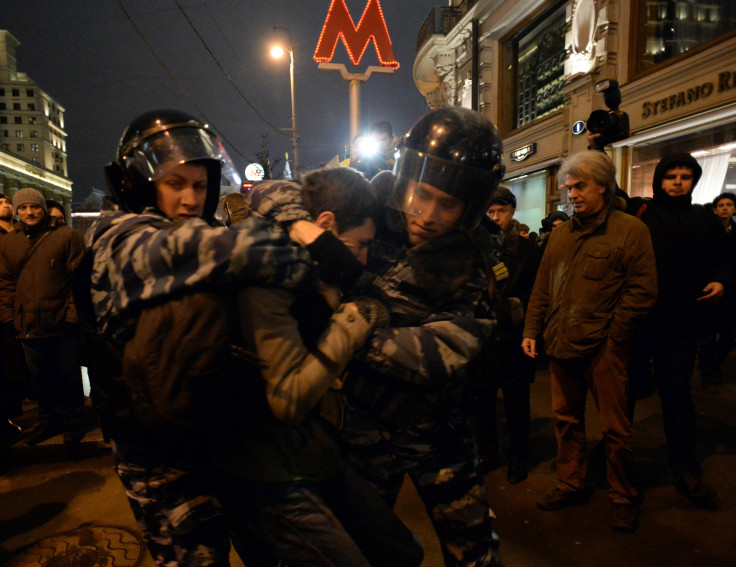 "The law has been passed along with a list of recommendations to the government designed to minimize potential financial risks," said Kremlin spokesman Dmitry Peskov, the Moscow Times reported. "If the law produces any undesired outcomes, the government will introduce measures accordingly by presidential decree."
American whistleblower Edward Snowden who sought asylum in Russia after revealing widespread surveillance by the National Security Agency in the U.S. took to Twitter describing the laws as "Big Brother" ones. He called the passages of the laws a "dark day for Russia."
The laws also increase punishment for inciting terrorism online or justifying it with a penalty of over $15,000 or five to seven years of imprisonment, state-backed news agency Tass reported. Anyone who fails to report crimes could face a year in prison. The laws also increase the number of crimes children between 14 and 17 years old can be charged with. Sentences for extremism, a charge often used against opponents of the Kremlin, have also been increased to up eight years in prison.
Conservative lawmakers Irina Yarovaya and Viktor Ozerov developed the laws that were already passed by Russia's parliament and upper house. The legislation that has been nicknamed the Yarovaya laws will come into force on July 20.
© Copyright IBTimes 2023. All rights reserved.