Russian Army Bombs Residential Building Leaving 3 'Trapped Under Rubble'
KEY POINTS
Russian rockets struck two residential buildings in the Ukrainian city of Toretsk
One person was injured, while three people got trapped under the rubble
The region's governor has advised people to evacuate the area following the attack
A Russian artillery strike in Ukraine's partially occupied Donetsk region resulted in some people getting trapped under the rubble, Ukrainian officials said Wednesday.
Russian rockets struck two residential buildings in the eastern Ukrainian city of Toretsk, Pavlo Kyrylenko, the Governor of Donetsk, said in a Telegram post.
Another rocket struck near a public building, but it did not detonate, added Kyrylenko, who also serves as the head of the Donetsk Regional Military Administration.
One person got injured as a result of the Russian artillery strike, Kyrylenko said, per Pravda.
Meanwhile, three people got trapped under the rubble, per preliminary information.
Kyrylenko said a rescue operation is underway.
The official has urged people to evacuate the area following the attack.
"Russia has turned the entire Donetsk region into a hot spot where it is dangerous to remain a civilian," Kyrylenko said in his Telegram post, which included a video and photos of the aftermath of the Russian strike.
News of the attack in Toretsk came a day after the Russians struck a market and residential area in the neighboring city of Sloviansk.
The Tuesday strikes killed at least two people and injured seven others, Reuters reported, citing officials.
"Russians again deliberately target areas where civilians congregate. This is sheer terrorism," Kyrylenko said in response to the attack.
Killing, torturing, or taking hostage of non-combatants in war violates the Geneva Conventions.
The "extensive destruction and appropriation of property, not justified by military necessity" that was "carried out unlawfully and wantonly" is considered a war crime under Article 8 of the Rome Statute of the International Criminal Court.
At least 4,889 civilians got killed in Ukraine, and 6,263 more were injured since Russia launched its invasion on Feb. 24, the Office of the United Nations High Commissioner for Human Rights said in its most recent casualty report.
"Most" of the civilian casualties recorded were "caused by the use of explosive weapons with wide-area effects, including shelling from heavy artillery and multiple launch rocket systems, and missile and air strikes," according to the agency.
Russia's intensified shelling and bombing campaign in Donetsk is expected to precede a larger offensive intended to capture the entire region, a report by Forbes said.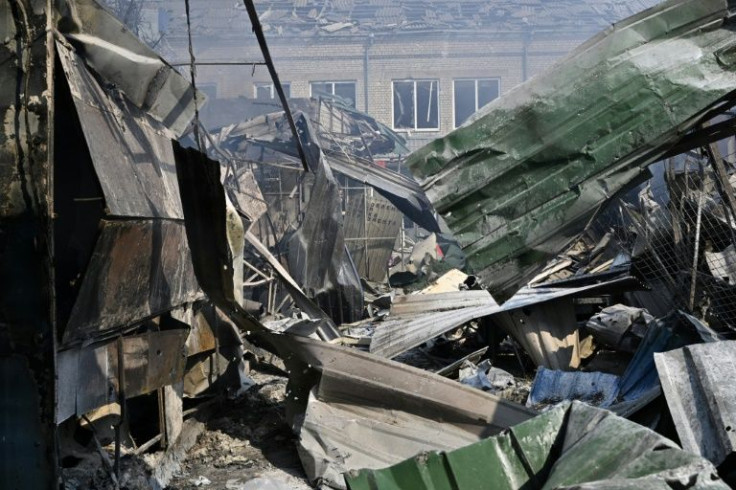 © Copyright IBTimes 2023. All rights reserved.