Russian Capsule Reaches ISS With Supplies, After SpaceX Rocket Explosion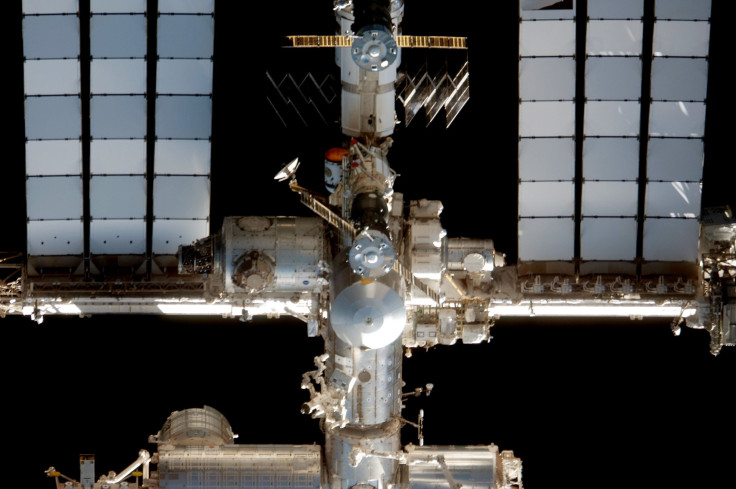 An unmanned Russian capsule successfully docked with the International Space Station (ISS) Sunday, bringing crucial supplies, after other recent attempts at launching resupply missions ended in failure.
The craft, known as Progress 60, is delivering food, fuel and other supplies including oxygen, water and spare parts. The ISS' official Twitter account said: "Crew reports, feels like Christmas in July."
The previous attempt to resupply the ISS ended in failure last month, when a Falcon 9 rocket launched by the commercial spaceflight company SpaceX broke apart shortly after launching from Cape Canaveral. A Federal Aviation Administration investigation into the incident is underway.
In addition, a Russian rocket, Progress 59, carrying supplies for the ISS went out of control after launch in April and burned up on re-entry in May. Also, in October 2014, another rocket built by SpaceX rival Orbital ATK had to be destroyed when a problem developed after launch, CNN reported.
U.S. astronaut Scott Kelly, a member of the current ISS crew who are aiming to spend a full year on the facility, expressed his happiness at the mission's success in a tweet.
The recent failure of the SpaceX launch, coupled with the problems the company has had in successfully recovering rockets its uses for launches -- a key plank of its business strategy -- has raised questions about the future of commercial spaceflight.
Those in Congress who are footing NASA's bill have become increasingly concerned at the string of mishaps, and have lately been stingy in allocating funds for NASA's partnership with commercial companies such as SpaceX, according to the Scientific American.
"We would be remiss to underestimate the gravity of the situation right now," Florida Sen. Bill Nelson, who flew on the space shuttle himself in 1986 and is now the ranking member of the committee that oversees NASA, said in a statement, cited by the magazine.
Despite SpaceX's recent failure, the loss of the Falcon 9 rocket last month was the first such failure the company suffered in 19 missions.
© Copyright IBTimes 2023. All rights reserved.