Russian CyberBerkut Hackers Link ISIS To Ukrainian Weapons Negotiations With Qatar: Russian Media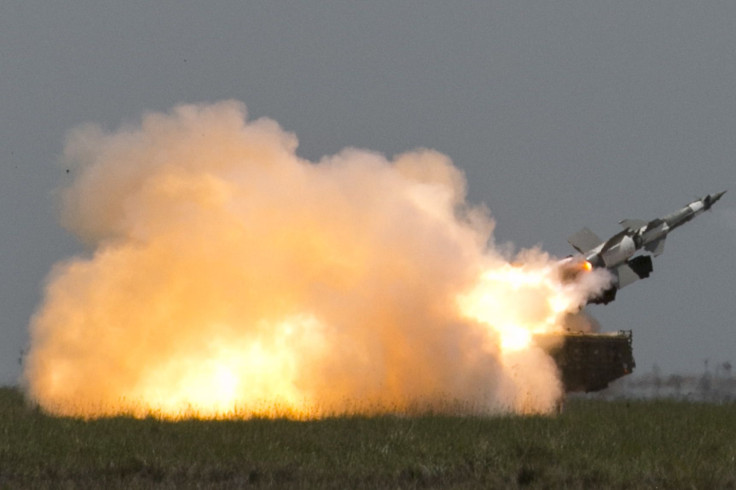 A Russian hacking group claimed Saturday that the Ukrainian military indirectly supplied weapons to the Islamic State group. It's the latest flare-up between CyberBerkut, a Kremlin-backed group of cybercriminals, and the pro-Western government in Ukraine, which has denied knowledge of how its missiles may have wound up in the hands of ISIS.
CyberBerkut said Saturday that it's in possession of documents indicating that employees of the Ukrainian state-owned defense conglomerate Ukroboronprom had discussions with Qatari government officials over the possible sale of surface-to-air missiles in September, according to Sputnik International, a state-controlled Russian media outlet.
The report, which does not offer proof that the Ukrainian company sold a Soviet-built S-125-SD Pechora to Qatar, comes after a Lebanese citizen was arrested in Kuwait, and claimed he purchased arms in Ukraine that were ultimately meant for ISIS. Qatar has funded Syrian rebel groups for years, spending "as much as $3 billion" during the first two years of the civil war alone, the Financial Times reported.
"There have been no official comments on the issue, and the documents uploaded by the hackers have not been verified," Sputnik reported, regarding the alleged negotiations between Ukroboronprom and Qatar's Defense Industry. Another pro-Kremlin media outlet, FortRuss.blogspot.be, reported Saturday that CyberBerkut "published a letter, dated September 21" in which a Ukroboronprom executive "states the company is interested in supply of military equipment to a country, which, according to some, may be a title sponsor of the Islamic State."
Formed in 2014, CyberBerkut is a notorious hacking collective that's been blamed for disrupting the online system used in the Ukrainian election that contributed to the 2014 revolution. Attacks on NATO websites, U.S. military contractor websites, Ukrainian media outlets and others have also been blamed on CyberBerkut.
The Islamic State group has claimed responsibility for the Paris attacks that killed 130 and injured 350 others.
© Copyright IBTimes 2023. All rights reserved.
FOLLOW MORE IBT NEWS ON THE BELOW CHANNELS