Russian Doping Scandal: IAAF To 'Consider Sanctions' Against Russia After WADA Report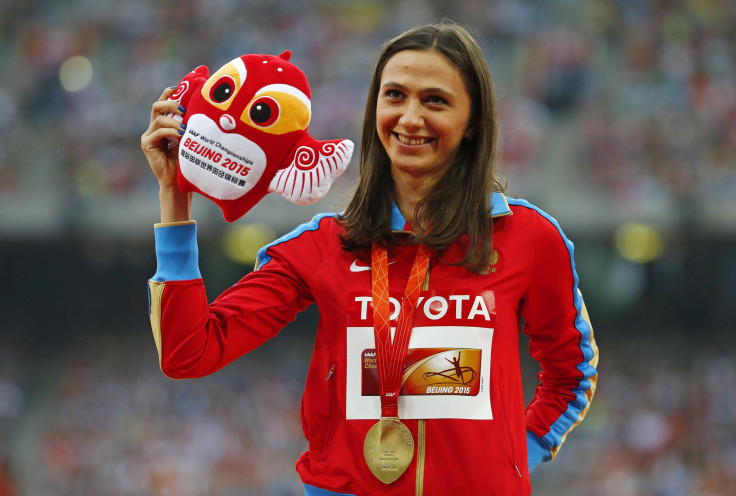 The International Association of Athletics Federations will "consider sanctions" against Russian athletics after a World Anti-Doping Agency-commissioned report found evidence of state-sponsored doping among the country's athletes, the IAAF said in a statement Monday. The WADA commission is calling for lifetime bans for several Russian athletes and officials, as well as a ban for all Russian athletes until the country demonstrates compliance with anti-doping standards.
Disciplinary action against the Russian Athletics Federation (ARAF) could "include the provisional and full suspension and the removal of future IAAF events," the IAAF said in its statement. The governing body will reach a determination after Russian athletic officials address the allegations. The ARAF has until the end of the week to issue a response, the Associated Press reported.
"The information in WADA's Independent Commissions Report is alarming. We need time to properly digest and understand the detailed findings included in the report. However, I have urged the Council to start the process of considering sanctions against ARAF," IAAF President Sebastian Coe said. "This step has not been taken lightly. Our athletes, partners and fans have my total assurance that where there are failures in our governance or our anti-doping programs we will fix them. We will do whatever it takes to protect the clean athletes and rebuild trust in our sport. The IAAF will continue to offer the police authorities our full co-operation into the ongoing investigation."
Led by Canadian lawyer Dick Pound, the WADA-commissioned independent panel found that Russian officials, coaches and athletes conspired on systematic doping, including the manipulation of test results. The panel is calling for Russia's anti-doping lab to lose its license and for Russian athletics to be declared "noncompliant" with anti-doping regulations. That would prevent Russian athletes from entering international competitions, including the 2016 Olympics next summer in Rio de Janeiro. Russian athletes accounted for 225 doping violations in 2013, more than any other country, the New York Times reported.
The WADA panel further accused the Russian sports ministry of ordering officials to "manipulate particular samples."
"What made these allegations even more egregious was the knowledge that the government of the Russian Federation provides direct funding and oversight for [Russian athletics and anti-doping efforts], thus suggesting that the federal government was not only complicit in the collusion, but that it was effectively a state-sponsored regime," the report said.
Interpol, the European police organization, announced a French-led investigation Monday into the track and field doping allegations, the BBC reported.
© Copyright IBTimes 2023. All rights reserved.