Russian, European Airstrikes Against ISIS Are Fanning Out The Caliphate To North Africa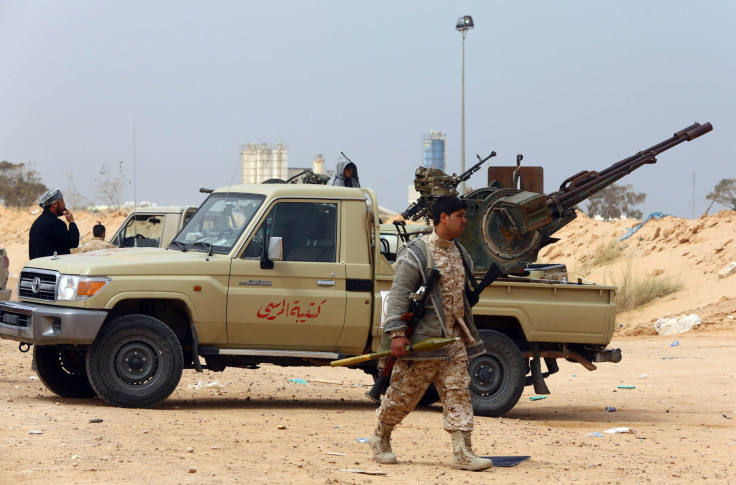 BEIRUT— Russia, France and other European countries have significantly stepped up their bombing campaigns against the Islamic State group in Iraq and Syria since last month's deadly attacks in Paris. NATO ruled out the possibility of a ground offensive against the militant group Monday, but an unintended consequence of the airstrikes is the expansion of the so-called caliphate to neighboring countries such as Lebanon and fanning out the militants to create a new front in North Africa, headquartered in Libya.
The group, also known as ISIS, is pushing to emulate in Libya's oil-rich city of Sirte what it achieved in Raqqa, Syria, and Mosul, Iraq: implement a system of ultraconservative Islamic governance and plunder the area's resources. The militant group is on the brink of commandeering Libya's vast oil and weapons supply, teaming up with neighboring violent jihadi groups, including Nigeria's notoriously lethal terror group Boko Haram, and gaining a foothold in the rest of North Africa -- a few short hours from Europe's southern borders.
"As ISIS becomes stronger, Libya becomes more of an option," said Harleen Gambhir, counterterrorism analyst at the Institute for the Study of War.
"As ISIS is building territory in Libya and strengthens its control over the terrain, it becomes more of a possibility that should ISIS leadership need to leave Iraq and Syria."
ISIS has had a presence in Libya since last year, when a terrorist group in the coastal city of Derna pledged allegiance to ISIS caliph Abu Bakr al-Baghdadi. Militants in Derna have since rejected ISIS' presence, in part due to its brutal nature, but also because of the swath of foreign fighters ISIS imported into their homeland. But despite losses in Derna, ISIS has been able to expand the territory it holds in other regions of Libya, including Tripoli and Sirte, home to the largest airbase in Libya.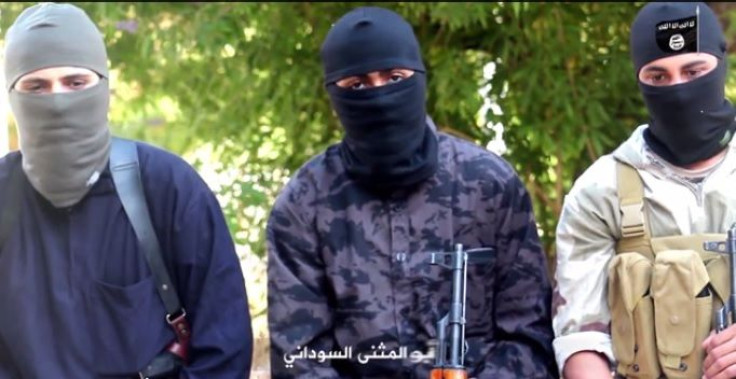 ISIS' expansion is largely due to an increase in new recruits -- both foreign and local – as well as a number of ISIS fighters who fled Syria and Iraq in the first days of the Russian bombing in October. French Foreign Minister Jean-Yves Le Drian, in an interview with French-language news magazine Le Jeune Afrique, claimed that there are at least 3,000 ISIS fighters in Libya and said that number could increase if Russia and Western countries continue to ramp up their bombing campaign prompting a mass exodus of fighters heading for Libya.
Gambhir said that the militant group "isn't there yet" but warned that Libya is becoming a hub for European foreign fighters hoping to join the militant group but unable, or unwilling, to travel to Iraq or Syria. Last week, two French nationals suspected of being on their way to Libya to train with ISIS were arrested in Tunisia.
"It's one of the first cases of Europeans going to Libya instead of directly going to Syria and I think we might see more of that in the future, particularly as it becomes harder to get to Syria," Gambhir said.
"ISIS has terrain it controls [in Libya]. The caliphate exists there too."
The influx of fighters to Libya, particularly those fleeing the Russian and U.S. coalition bombardments suggest that an air campaign in Iraq and Syria alone won't be enough to eradicate the group.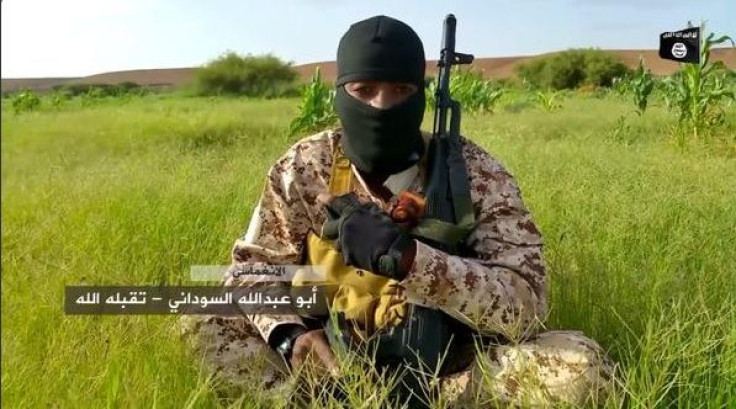 Western powers have responded to this diversifying threat. Last month, France flew several warplanes over Sirte on reconnaissance missions and in October Austria's former Libya defense attaché warned the British Parliament that "the more Islamic State is put under pressure in the Middle East, the more active it will be in Libya."
A U.S. airstrike in November killed an ISIS leader in Libya for the first time. The strike "demonstrates how far we will go after ISIL leaders wherever they operate," the Pentagon's press secretary announced Monday, in a statement confirming the militant's death.
Abu Nabil al-Anbari, whose real name is Wissam Najm Abd Zayd al Zubaydi, was an Iraqi national from the Anbar province and a former leader of ISIS's predecessor, al Qaeda in Iraq. Once the militant group rebranded and became ISIS, Abu Nabil was appointed the governor of Saladin province, the hometown of former Iraqi dictator Saddam Hussein. Abu Nabil later moved to Libya, where he became the leader of ISIS' Libyan branch.
Finances
If ISIS continues to expand in Libya, the country's oil, its main resource and export, could fall under the militants' control. Libya is also home to major European oil companies -- Italian oil company ENI has several installations in Libya, as does Total, a French oil company – which could come under threat from ISIS encroachment.
In Iraq and Syria, oil is a major source of revenue for ISIS, along with profits earned from taxation and exploitation of local populations. The group is now looking to repeat this profit model in Libya.
"Libya is in very real danger of becoming an ISIS garrison and an ATM for ISIS operations in Syria and Iraq," Aref Ali Nayed, ambassador of Libya to the United Arab Emirates, wrote in a document he shared with International Business Times. "There is a good chance that Libya's oil wealth was siphoned off by Islamists and provided oxygen for the growth of ISIS during the recent Islamist regime.
Libya's strategic significance -- and the corresponding danger of a strong ISIS presence there -- is not lost on the militant group. In an interview published in Dabiq, the ISIS online propaganda magazine, Libyan ISIS leader Abul-Mughirah al-Qahtani described the country as "a well of resources that cannot dry."
"It is a gate to the African desert stretching to a number of African countries. The control of the Islamic State over this region will lead to economic breakdowns, especially for Italy and the rest of the European states."
Libya also sets the stage for ISIS to expand its reach throughout North Africa. It has already conducted several large-scale attacks across the border in Tunisia. From there, the militants have their sights set on taking Algeria, where the militants can easily link up with other terrorist groups already active in the country.
A high-ranking Hezbollah official told IBT that Libya would be the next hotspot for ISIS and was likely to grow as a result of U.S. and other western countries' actions in Iraq and Syria. After Libya, he predicted, "the next battle [against ISIS] will be in Algeria."
© Copyright IBTimes 2022. All rights reserved.
FOLLOW MORE IBT NEWS ON THE BELOW CHANNELS