Russian Military Defense Drills 2015: 4,000 Exercises By Armed Forces Conducted This Year, Up From 2014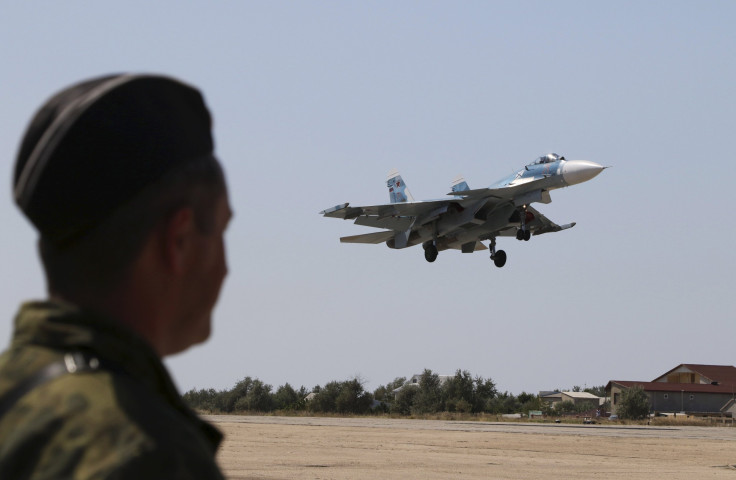 The Russian armed forces have conducted around 4,000 military exercises in the first nine months of 2015, an increase of 500 drills from 2014, the Russian Defense ministry reported Tuesday. The army, which has grown and modernized significantly over the last few years, held around 50 percent of those drills.
"The combat training intensity has considerably increased this year. A total of about 2,000 tactical exercises, five surprise combat readiness inspections and one strategic command post exercise have been held," Defense Minister Sergey Shoigu said during an interview with the Russian news site Tass. "They included special drills in different kinds of support, a snap combat readiness check and the Centre-2015 command post exercise conducted at an area exceeding 12 million square kilometers."
Over the last two years, a period in which NATO and Russia recommenced their Cold War military postures because of Moscow's military actions in Ukraine, the Kremlin's armed forces had conducted thousands of exercises all throughout its territory and abroad. The country's navy now has a permanent fleet of ships in the Mediterranean Sea, a region previously viewed primarily as a de facto NATO territory, while Russian ships also patrol the Pacific and Atlantic oceans.
Russian Armed Forces Over Time | FindTheData
Russian drills have been organized across the country, from the Baltic enclave of Kaliningrad in the west to the Kuril Islands in the east and from the Arctic to Russia's southern borders. Meanwhile, Kremlin troops trained with militaries from China, Belarus, Kyrgyzstan, Tajikistan, Armenia, Mongolia, Egypt, Azerbaijan and India.
The biggest drills were the strategic command post exercises in Vostok held annually over the last two years, which involved more than 155,000 Russian troops each time. The so-called Centre maneuvers in the middle of the country took place with 95,000 troops, while drills across the Air Force and defense units saw 100,000 take part.
By contrast, NATO has begun conducting exercises in Eastern Europe, an area it hasn't commenced military drills in since the end of the Cold War in 1991.
© Copyright IBTimes 2023. All rights reserved.