Russian Missiles Aimed At Syria Crash In Iran? Moscow, Tehran Quiet Amid US Reports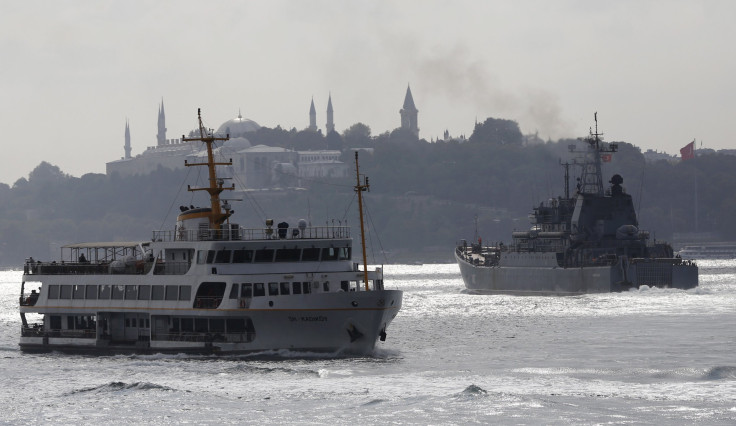 Russian missiles aimed at Syria crashed in Iran Thursday, officials at the U.S. Defense Department told CNN. At least four missiles were involved, but where they landed and whether they caused any casualties or significant damage remains unclear, the BBC reported, and Moscow has remained silent on the matter.
State Department spokesman John Kirby refused Thursday to confirm the crashes or go into further detail. "I've seen those reports but I'm not in a position to confirm them at this time," he told reporters. "If something like that happened, again I can't confirm it, but I think it points all the more toward the need to have proper deconfliction measures in place," Kirby added. Russian and U.S. officials had spoken Tuesday to work on avoiding potential conflicts or accidents between warplanes from both countries in Syrian airspace.
U.S. Secretary of State John Kerry spoke by phone with Russian Foreign Minister Sergey Lavrov for 30 minutes Thursday about Syria and Ukraine, Kirby said. Regarding Syria, they discussed the question of Russian targets that did not include the Islamic State group, also known as ISIS or ISIL.
The errant cruise missiles landed Thursday in a rural area of Iran and were fired from Russian ships in the Caspian Sea, senior U.S. officials told the New York Times. In order for missiles fired from the Caspian Sea to reach Syria, they have to pass over Iran and Iraq.
Russia said Wednesday it had launched 36 cruise missiles from its ships stationed in the Caspian Sea. Those missiles hit targets in north and northwest Syria, which Moscow said included the Islamic State group. The U.S. previously rejected Moscow's claims that Russian airstrikes have targeted ISIS, saying instead they have struck other opposition groups and enemies of the regime of Syrian President Bashar Assad, whom Russia supports.
Neither Iran nor Russia has confirmed the reports of the missiles' crash in Iran, according to CNN.
© Copyright IBTimes 2023. All rights reserved.