Russian Nuclear Submarine Fires Intercontinental Ballistic Test Missile From The Barents Sea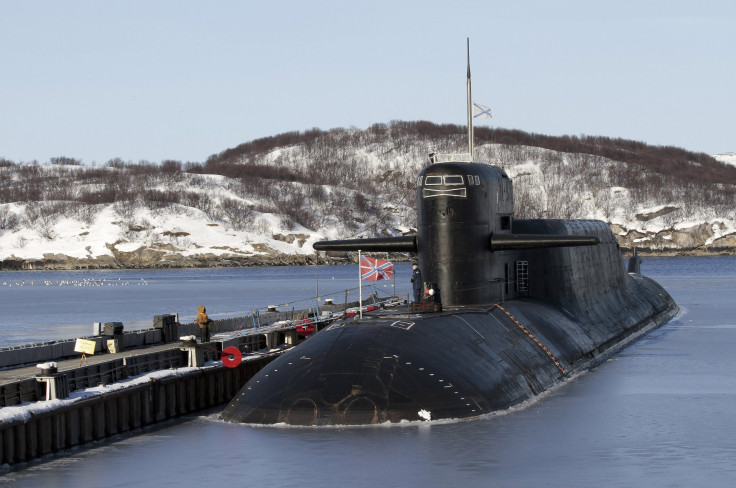 A Russian nuclear submarine test-fired an intercontinental ballistic missile from the Barents Sea in the Arctic Friday, the Defense Ministry said. The launch from the Alexander Nevsky submarine comes after months of increasing military maneuvers from Russia, including dozens of flights across Europe's international airspace, and the build-up of troops in eastern Ukraine.
"The submarine was test launched from a submerged position. The parameters of Bulava flight trajectory functioned normally. According to confirmed objective control data, the missile's warheads successfully reached a testing range in the Kamchatka Peninsula," said a Russian Defense Ministry spokesman, Gen. Igor Konashenkov.
The missile was fired from Russian waters in the Barents Sea across Siberia and landed at a range in Kamchatka, which is in the far east of Russia, near Alaska's Aleutian Islands.
The launch is part of Russia's move to upgrade its nuclear deterrent after decades of decay. The submarines Alexander Nevsky and Yuri Dolgoruky are new vessels, part of a planned $400 billion program bringing Russia's military into the 21st century.
Each Baluva missile is capable of flying about 8,000 kilometers (5,000 miles).
© Copyright IBTimes 2023. All rights reserved.