Russian PM Vladimir Putin's Supporters Rally to Counteract Anti-Putin Protests; Polls on March 4 (PHOTOS, VIDEO)
Thousands of supporters of Prime Minister Vladimir Putin rallied in the streets of Russia's cities Saturday, two weeks before the presidential election that many expect Putin will win.
The demonstration was intended to counteract anti-Putin protests in Russia.
The pro-Putin street rally began from Vladivostok, where motorists put up Russia's flag with his portraits and slogans on cars in the support of Putin's bid to return to the Kremlin for the third term as head of state.
Check out the photographs here: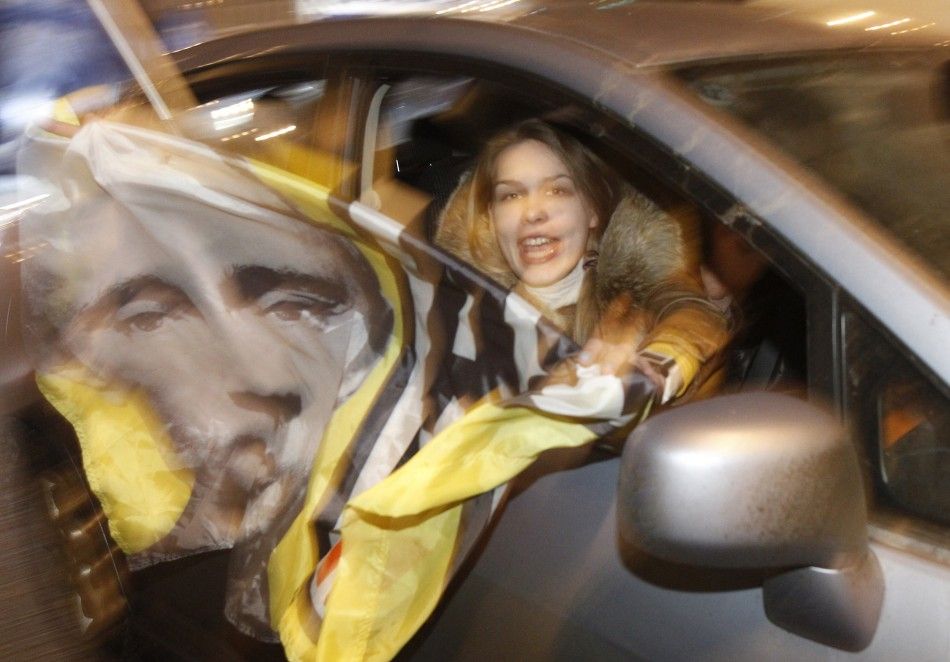 © Copyright IBTimes 2023. All rights reserved.