Russian-Seized Ukraine Region To Vote On Becoming Part Of Russia
KEY POINTS
The referendum in the Zaporizhzhia region would be held in early autumn
Russians will also hold a referendum in the occupied Kherson region in September
Ukraine still holds areas located in northern Zaporizhzhia
A top Russian official installed in a region in south Ukraine on Thursday said they will hold a vote on whether to become a part of Russia.
Evgeny Balitsky, head of the occupation administration in Zaporizhzhia, said the referendum would be held in early autumn and would ask the region's residents "how they want to live." Currently, Russian forces occupy the majority of the Zaporizhzhia region along Ukraine's southern coast. But Ukraine still holds areas located in northern Zaporizhzhia.
"Mechanisms are being worked out. The referendum will determine what the inhabitants of the Zaporizhzhia region want and how they want to live," Balitsky was quoted as saying by Reuters.
Russian forces occupying Kherson are also planning to hold a referendum on the Russian "unified voting day" on Sept. 11. Promsvyazbank, a Moscow-backed bank, is also set to begin operating in temporarily occupied territories in Ukraine around the same date, according to the information obtained by the Special Operation Forces of the Armed Forces of Ukraine's Center for National Resistance.
Both Kherson and the majority of the Zaporizhzhia region along Ukraine's southern coast quickly fell to Russians after Moscow's soldiers in late February crossed the bridge from the Republic of Crimea, which was annexed by the Russians in 2014.
Earlier this month, Ukrainian forces asked residents in both Kherson and Zaporizhzhia to evacuate, allowing them to launch a counteroffensive to retake the regions.
"You must look for a way to leave because our armed forces will de-occupy. There will be a huge battle. I don't want to scare anyone, everyone understands everything anyway," said Iryna Vereshchuk, Ukraine's deputy prime minister for the ministry of reintegration of temporarily occupied territories, The Guardian reported.
Ukraine has since carried out counter offensives against Russian troops, including a recent long-range rocket attack using U.S.-supplied weapons that targeted an ammunition dump in the town of Nova Kakhovka in the Kherson region.
The Chief Intelligence Directorate of Ukraine on Monday also published a recording of an intercepted phone call where a Russian soldier said Ukrainian forces destroyed an important command center in Kherson, adding that 12 of his comrades died in the attack.
In Zaporizhzhia, Russian forces are reportedly fleeing the battlefield to escape artillery strikes from the Armed Forces of Ukraine. As of Wednesday, at least 60 Russian soldiers had deserted the war, according to a Telegram post from the Zaporizhzhia Oblast Military Administration.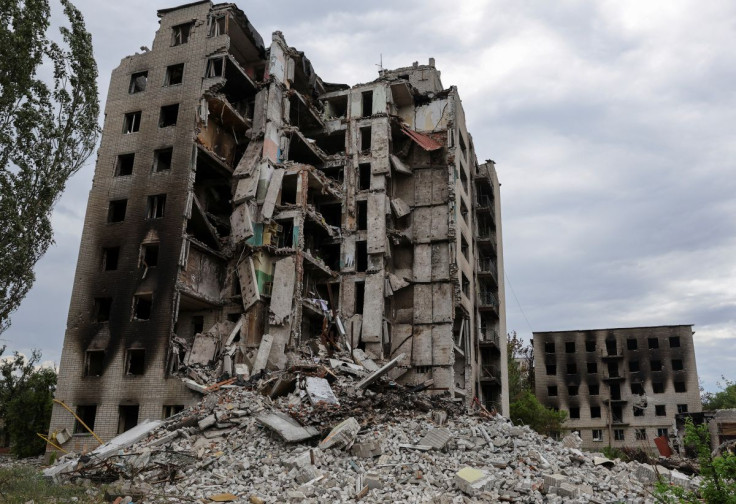 © Copyright IBTimes 2023. All rights reserved.