Russian Soldier Confirms 25,900 Trooper Deaths, Including Commanders Via Intercepted Call
KEY POINTS
Another intercepted phone call recorded a Russian soldier refuting claims they have captured Rubizhne
The Russian government has yet to report the death toll among its soldiers amid the war
Britain's Defense Ministry said about 15,000 Russian military personnel have been killed in the war
More than 25,000 Russian soldiers have died since the start of the invasion of Ukraine, according to an intercepted phone call made by one soldier.
Ukraine's Security Service on Wednesday released a recording of an intercepted phone call where one Russian soldier was heard discussing the loss they suffered since the war began on Feb. 24.
"So many of our boys have been f**king killed, for f**k's sake. One thing is what they say officially, but I'll tell you: 25,900 killed. This is during the f**king 2 months…" the soldier told his friend.
"The brigade commander [general's position] got hit," he added.
In another intercepted call published Tuesday, Russian soldiers were heard refuting a story that claimed they have successfully captured the Ukrainian town of Rubizhne. The soldier also admitted that Ukrainian troops made even elite Russian units "suffer."
"I was also told that they said on TV that Rubezhnoye had been taken. We haven't taken f***ing anything! We're standing at the same site," the soldier said. "Russian 'spetsnaz' [special forces] came here… They also got f***ing beaten a bit, last night."
It is unclear how many Russian soldiers have died in the war, primarily due to a lack of reporting from the Kremlin. However, the Ministry of Foreign Affairs (MFA) of Ukraine claimed they have killed 22,400 Russian soldiers and downed 185 Russian aircraft, 155 helicopters, 939 tanks, 2,342 armored personnel vehicles and 71 anti-aircraft warfare systems as of April 27.
British Defense Secretary George Wallace on Monday said about 15,000 Russian military personnel have been killed since the start of the war. The British Defense Ministry also estimated that Russia has lost over 2,000 armored vehicles and at least 530 tanks since the start of the war.
Despite huge losses among the Russians, Ukraine has also suffered from a large number of casualties in the war. As of Tuesday, a total of 2,787 Ukrainian civilians have been killed, including 1,985 adults and 202 children. A total of 3,152 people also sustained injuries in the war.
The figures are estimates made by the United Nations Office of the High Commissioner. However, the organization noted that the actual toll could be considerably higher.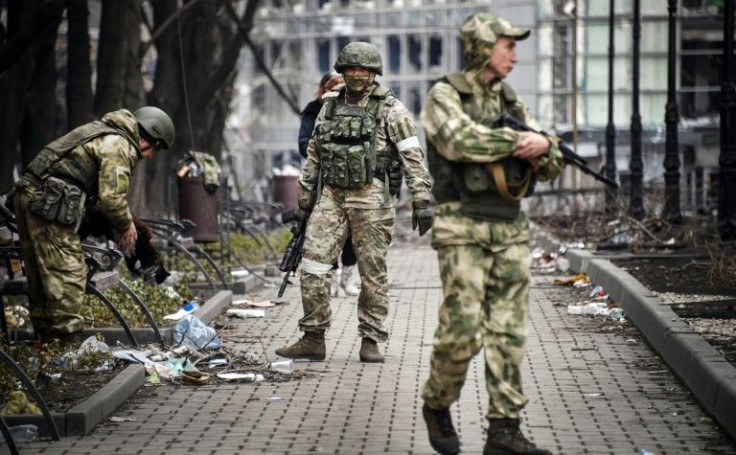 © Copyright IBTimes 2023. All rights reserved.