Russian Soldiers Are Resigning To Avoid Ukraine War Deployment, Ukraine Security Reveals
KEY POINTS
The Ukraine intelligence obtained the information through an intercepted phone call
Russia is suffering from increasing casualties in Ukraine each day
Ukraine says over 34,400 Russian soldiers have died since the beginning of the war
Russian soldiers scheduled to be deployed in the war are now resigning to avoid being sent to the battlefield, Ukraine's Security Service revealed Thursday.
The Security Service of Ukraine (SSU) recently released a recording of an intercepted phone call where a Russian soldier said that many of his comrades have handed in their resignation letters and are going on vacation to avoid being deployed to Ukraine.
"Everyone f**ked off here, there are six people left, can you imagine? … Nobody comes back, everyone resigns, everyone runs away," the soldier told his wife, according to the SSU's Telegram post.
The Russian soldier added that he and some of his comrades are also getting drunk in an attempt to overcome their fear of being attacked by Ukrainian soldiers.
"I'm boozing it up… Because I'm afraid. Everyone is boozing here," the soldier said.
The recording of the intercepted phone call comes as casualties among Russian forces and pro-Russian groups continue to climb at a dramatic rate every day. Figures published by the Ministry of Defense of Ukraine on Thursday claimed that 34,430 Russian soldiers have died since Russia invaded Ukraine on Feb. 24.
The Kremlin has yet to release an official tally of military losses in Ukraine. The last time Russia published its death toll was in March when it claimed that only 1,351 soldiers had died.
British Prime Minister Boris Johnson this week told the German newspaper Süddeutsche Zeitung that he believes Russia will soon lose momentum in the war as it continues to suffer heavy losses just to gain ground in the eastern Donas region.
"Our defense intelligence service believes, however, that in the next few months, Russia could come to a point at which there is no longer any forward momentum because it has exhausted its resources," he said. "Then we must help the Ukrainians to reverse the dynamic. I will argue for this at the Group of Seven summit."
As of Thursday, Russia took control of the frontline village of Toshkivka in the Donbas region. Russian forces are also currently occupying several settlements near the city of Lysychansk in the Luhansk region and at least 55% of the Donetsk region.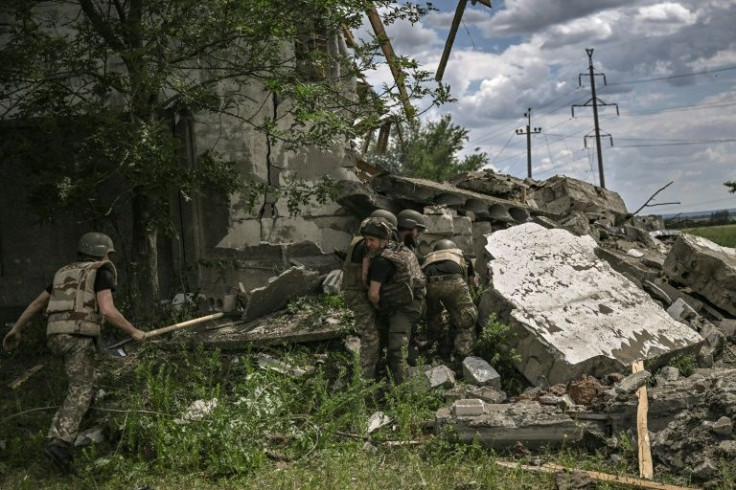 © Copyright IBTimes 2023. All rights reserved.