Russian Space Hotel Will Come With a Nice View?of Earth (PHOTOS)
A privately owned Russian space exploration company has unveiled plans to build a hotel 217 miles above the Earth in outer space.
The company, Orbital Technologies, says the intergalactic hotel could be ready for business by 2016. The Commercial Space Station (CSS) as its being called will have room for seven guests in four cabins as it hovers in low Earth orbit with a great view of the planet. A five-day trip in space wouldn't exactly be a cheap road trip - the company estimates it could cost approximately $ $410,000 to get to the station and an additional $165,000 for a two day stay.
Orbital Technologies guests can expect sealed showers and food. However, alcohol will be prohibited.
The Commercial Space Station won't just be a place for pleasure. Orbital Technologies says it will be used for scientific research and development in low Earth orbit as well.
Orbital Technologies, which is run out of Moscow, says they already have several customers in line. Several customers from different segments of industry and the scientific community, interested in medical research and protein crystallization, materials processing, and the geographic imaging and remote sensing industry are already interested.
"We also have proposals for the implementation of media projects. And, of course, some parties are interested in short duration stays on the station for enjoyment," Chief Executive of Orbital Technologies, Sergey Kostenko said in a statement.
The CSS will be serviced by Russian Soyuz and Progress space crafts. It will serve as a emergency refuge for the International Space Station as well.
"There is a possibility for the ISS crew to leave their station for several days. For example, if a required maintenance procedure or a real emergency were to occur, without the return of the ISS crew to Earth, habitants could use the CSS as a safe haven," Alexey Krasnov, Head of Manned Spaceflight Department at Federal Space Agency of the Russian Federation, said in a statement.
For a look at early drawings of the hotel...see below.
Follow Gabriel Perna on Twitter at @GabrielSPerna
READ ALSO: SpaceX November Launch Date Could Signal Accelerated Private Space Flight Schedule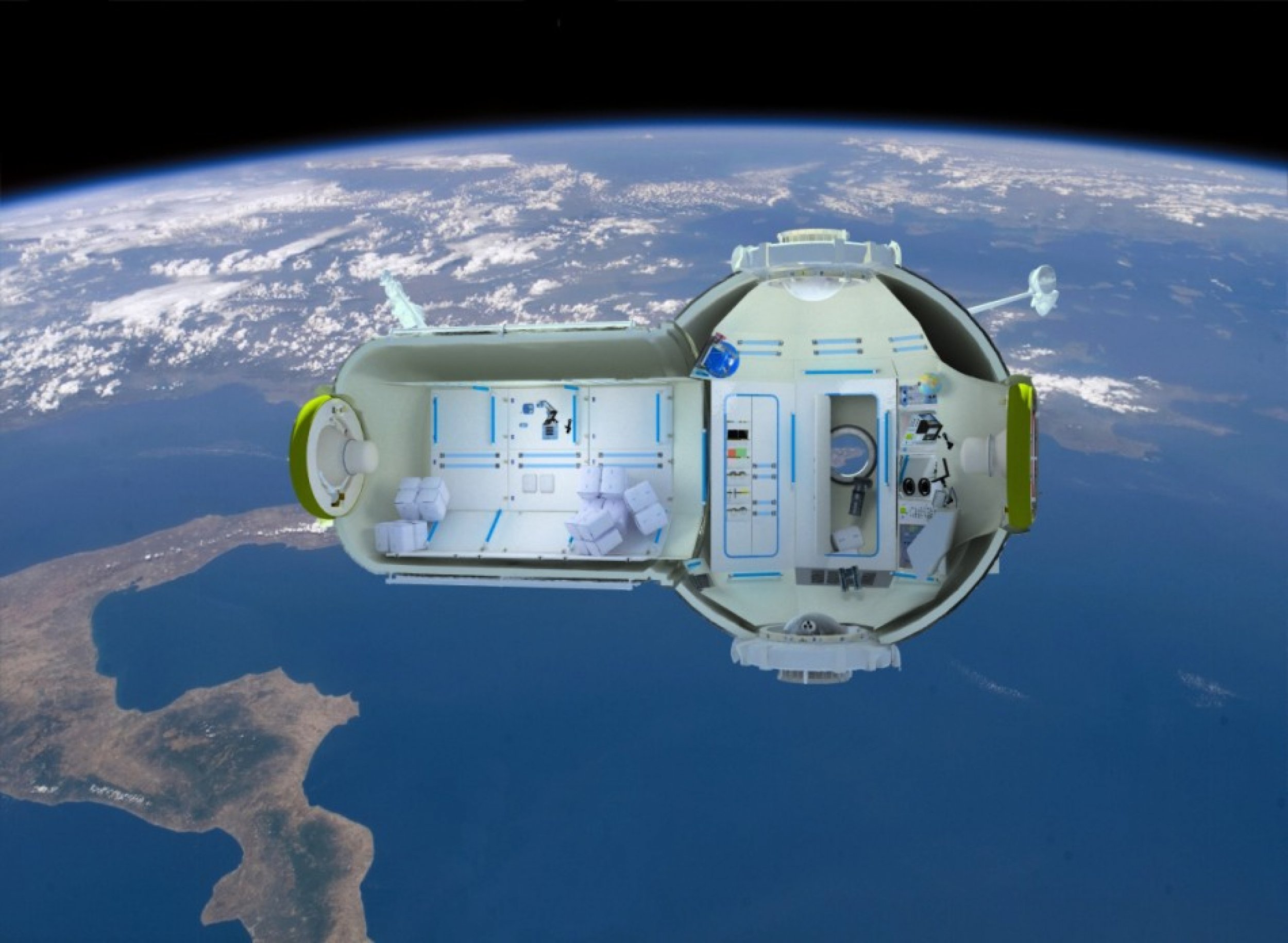 © Copyright IBTimes 2023. All rights reserved.