Saints Bounty Program: Jeremy Shockey Denies Warren Sapp Claims He Snitched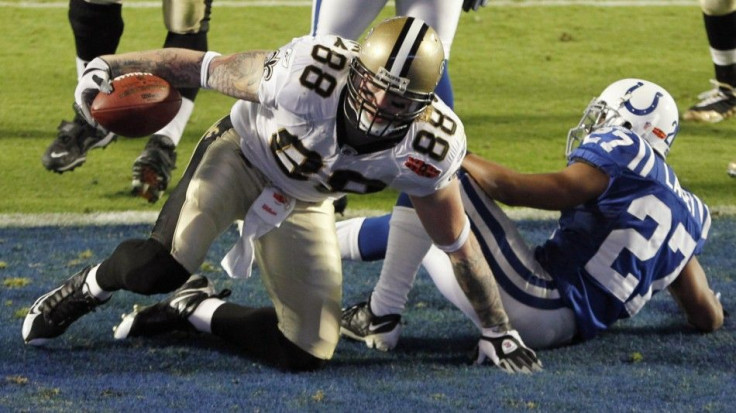 NFL Network analyst Warren Sapp is claiming former New Orleans Saints tight end Jeremy Shockey was the snitch who alerted the NFL to the Saints bounty program.
Just heard who the snitch was, Sapp tweeted around 3 p.m. Tuesday, although at that point he did not say Shockey by name.
Twitter user @elnicastro retweeted Sapp's statement and added Shockey....? Sapp replied, BINGO!
Sapp, a former NFL defensive lineman who played for the Tampa Bay Buccaneers and Oakland Raiders who goes by the twitter handle @QBKILLA, did not say how he learned how Shockey blew the whistle on the Saints.
Shockey, who played in three seasons for the Saints and now is with the Carolina Panthers, denied the claims.
My ass!! I don't even play defense! Haha, the tight end responded. Ask the commish haha, he said, referring to NFL Commisioner Roger Goodell.
Sapp's claims were also disputed by Mike Freeman, an NFL insider for CBSSports.
Shockey was not the Bountygate source. Repeat: he wasn't. Not true. And I don't even like Shockey, Freeman tweeted.
Shockey. who played three seasons for New Orleans and now is on the Carolina Panthers, has not yet responded to the accusations on his Twitter account.
Saints head coach Sean Payton has been suspended for the upcoming NFL season and former New Orleans defensive coordinator Gregg Williams, who administered the bounty program, has been suspended indefinitely, according to NFL.com.
The bounty program involved the Saints rewarding defensive players with thousands of dollars in bonuses if they were able to knock an opponent out of a game.
The game doesn't need to be played this way, NFL commissioner Roger Goodell said on NFL Network, according to USAToday.com. We think that while it is a strong message, it's an important one to send -- that we need to protect our players.
The bounty program was instituted in 2009 -- the year the Saints won the Super Bowl.
© Copyright IBTimes 2023. All rights reserved.