Sales of consumer electronics should be weak this holiday season: NPD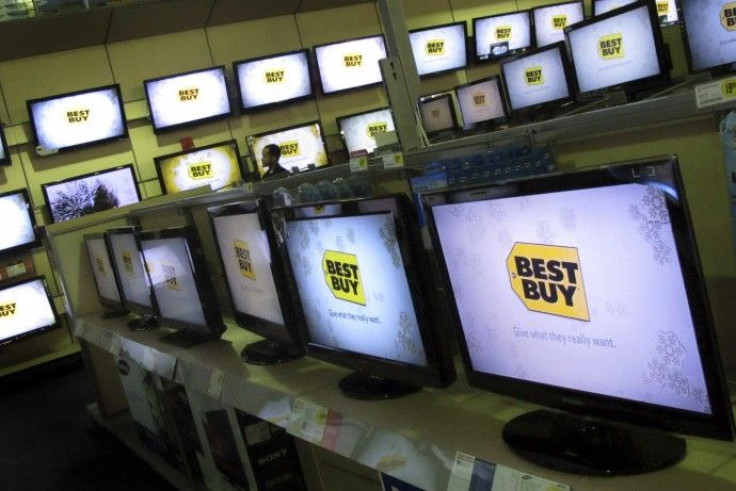 Stephen Baker is vice president and senior industry analyst for consumer technology at NPD Group, a market research firm based in Port Washington, N.Y. IB TIMES spoke to Baker (who is based in northern Virginia) to discuss prospects for consumer electronic products during this holiday season.
IBT: What kind of sales figures for consumer electronics are you forecasting for this holiday season?
BAKER: We don't release specific forecasts, but our expectations are that overall that consumer electronics will not perform as well as they have the past couple of years this holiday season. It will likely be a 'down' year.
Unlike a lot of other consumer categories, consumer electronics sales were extremely strong through the recession. During the holidays of 2008 and 2009, sales of consumer electronics were much better than for the broader retail industry.
IBT: Are you expecting a weak holiday season for consumer electronics because of the high unemployment and fragile economy?
BAKER: No, it has more to do with the difficult comparisons with the strong sales figures of the past two years. People have bought a lot of products the past few years. The current installed base of electronics is very, very high and very young.
In some categories, notably for computers, we're not seeing the kind of price declines that we've seen in the past – that's a major headwind for this year. Also, it'll be hard to compare with the hugely successful launch of Windows-7 from last year.
Television sales have been weak all year -- from a unit perspective, sales growth has been declining; from a dollar perspective, they've been flat to negative all year. We don't see any changes in these trends in the near-term.
Keep in mind that personal computers and televisions account for about 40 percent of all consumer electronic sales – they're the market's most important segments by far.
IBT: Why did consumer electronics sell so well during the past two years during the worst days of the recession?
BAKER: Part of it was because some retailers slashed prices during the holidays, but more importantly, it was because people really wanted to buy these products. A few years ago they were considered 'luxury items,' but today they are seen more as necessities.
We've seen a flurry of popular products hit the market in recent years, which were aggressively priced, including
LCDs [liquid crystal display], flat panel displays, Netbooks, Windows-7 notebooks, etc. Consumers saw a lot of value in these items and were very willing to allocate their scarce dollars to acquire them.
IBT: Despite the dour outlook for this season, what products do you expect to be popular?
BAKER: iPads and tablets will have a very strong season; Smartphones will see significant sales increases. E-readers, which had no market last year, should so well. Digital SLR [single-lens reflex] cameras have been extraordinarily strong all year and should continue that trend.
IBT: Are PCs declining in popularity?
BAKER: Not at all, PCs remain the biggest dollar-value category of the consumer electronics market. In fact, over the past year, dollar sales of PCs have actually increased faster than the overall market.
IBT: Are we seeing more shoppers buying consumer electronics online rather than at the actual stores?
BAKER: That phenomenon has been somewhat overdone. Granted, retailers like Dell Inc. (NASDAQ: DELL) built their businesses by selling products online, but the rest of the consumer electronics industry hasn't caught up to them.
I don't think online shopping will eclipse shopping in actual stores in my lifetime.
IBT: What kinds of consumer electronic products have been declining in popularity?
BAKER: Sales of DVD players, Mp3 players, standard digital cameras and PC monitors have been soft for quite a while and we expect that trend to continue.
But don't forget that the consumer electronic industry is growing in size every year, it's becoming far more diversified – still, since PCs and TVs comprise about 40 percent of the total market, it's hard for consumer electronics as a whole to show growth if these two segments don't grow.
IBT: Does Black Friday have any relevance to sales of consumer electronics?
BAKER: It's meaningful to shoppers in terms of it being the official start of the holiday shopping season; and for retailers, it's a great marketing tool. Even though sales grow during the first few weeks of November, there's still a clear spike in sales witnessed on and after Black Friday. People are still focused on that five or six-week period between Thanksgiving and Christmas.
© Copyright IBTimes 2023. All rights reserved.