Salman Khan, Bollywood Superstar, Handed 5-Year Jail Term In 2002 Hit-And-Run Case; High Court Grants Bail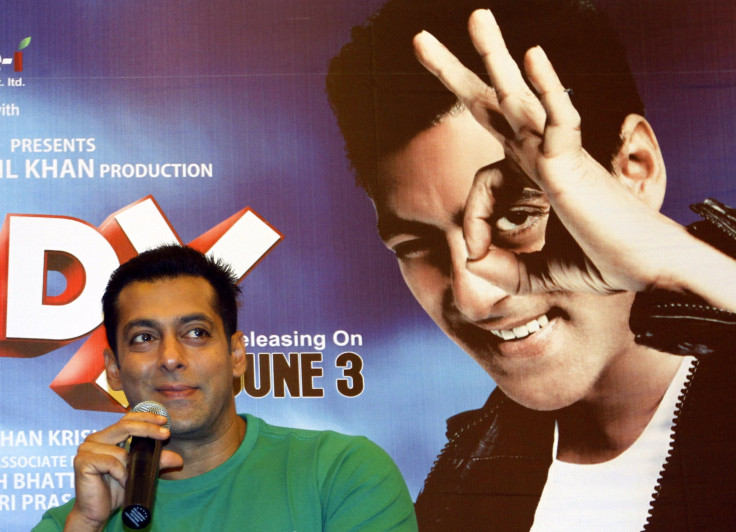 Update as of 7:27 a.m. EDT: Bollywood actor Salman Khan who was handed down a five-year prison term on Wednesday in a 2002 hit-and-run case, was released on bail by the Mumbai High Court, local news reports said.
Earlier, a local court had found the actor guilty of culpable homicide, which carries a maximum penalty of 10 years in jail. The actor, who is one of Bollywood's wealthiest and best-known icons, can appeal the sentence in a higher court.
Original story:
Bollywood superstar Salman Khan was found guilty by an Indian court, and handed down a five-year prison term for running over five people while driving under the influence of alcohol. One person was killed in the hit-and-run case, which dates back to 2002, and became one of the most followed criminal cases involving a movie celebrity in the country.
Khan had claimed that his driver, Ashok Singh, was driving his Toyota Land Cruiser at the time of the incident, despite the prosecution bringing in 27 witnesses who testified that Khan was behind the wheel. Khan was charged with culpable homicide and faced a maximum sentence of 10 years in prison for the crime.
"You were driving the car; you were under the influence of alcohol," Judge D.W. Deshpande, who announced the verdict, reportedly said, while announcing his ruling. The actor's lawyer has reportedly filed a request for bail with the Mumbai High Court.
Khan broke down inside the courtroom after the verdict, according to BBC, which cited local reports. The actor, who reportedly earned over $20 million for hosting Season 7 of the Indian version of the reality TV series "Bigg Boss," was also reportedly fined 25,000 rupees ($393) in the case.
"This was an open and shut case. There was never a doubt in my mind that he was driving the vehicle. We had enough evidence against him," M N Singh, a former police officer who was on duty on the night of the accident, said, according to the Indian Express.
Khan, one of Bollywood's most reliable and successful stars, is reportedly involved in several movie projects worth nearly 2 billion rupees ($31 million) and the case's outcome has been followed closely by fans of Bollywood and investors alike. Eros International, a movie production company involved in a movie starring Khan, saw its stock fall nearly 6 percent on Wednesday on the National Stock Exchange. The future of unfinished movies starring Khan is unclear.
"Producers will be extremely careful in signing him for films until there's clarity on the judgment and what legal recourse is available to him," said Amod Mehra, an independent film trade analyst, according to Bloomberg.
"Nobody came to visit me in the last 13 years. I am forced to do petty jobs to support my family and face a lot of problems," Abdullah Rauf Shaikh, who lost a leg in the accident, said, according to IBN Live, a local news network, adding: "If Salman is punished, I will not be benefited in any way as neither my leg will heal nor my problems would go away. Instead if they compensate us then we do not have any problem."
The case, which has dragged on for over a dozen years through India's infamously slow judiciary process, evinced a mixture of emotions from different sections of society. While fellow Bollywood celebrities voiced support for Khan, who is also being tried in a separate case for shooting a black buck -- an endangered species -- others voiced relief that the court had carried out its duty. The actor also runs a foundation titled "Being Human," which was created in 2007 to "support the underprivileged in India" with a focus on education and health care, according to the website.
"Finally, justice has been done. The law has been upheld," Abha Singh, a lawyer, reportedly told journalists outside the court, according to Reuters. "But the message was going that India is a soft nation. And if you have money, you have power, you can commit a murder and get away with it. But today's judgment has made it very clear that nobody is above law and if you break the law, you are going to bear the consequences as the big judgment today has shown."
© Copyright IBTimes 2023. All rights reserved.
FOLLOW MORE IBT NEWS ON THE BELOW CHANNELS