Samsung To 'Consider All Options' In Apple Patent Lawsuit $539 Million Verdict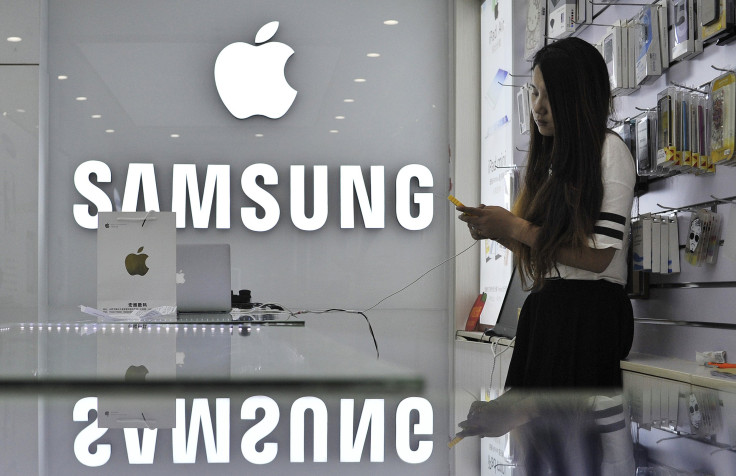 Even after a jury in a San Jose, California, federal courtroom delivered a verdict Thursday in the seven-year-old Apple vs. Samsung patent infringement lawsuit, the case — one of the most complex in the history of technology companies dealing with patents — seems to not be quite done and over with. The jury awarded $539 million to Apple, but the South Korean company issued a statement later, saying it would "consider all options" to contest that ruling.
In a brief statement on its website, Samsung said: "Today's decision flies in the face of a unanimous Supreme Court ruling in favor of Samsung on the scope of design patent damages. We will consider all options to obtain an outcome that does not hinder creativity and fair competition for all companies and consumers."
The Supreme Court judgment referred to by Samsung was made in December 2017, in which the court unanimously ruled patents didn't cover the entirety of mobile devices, and related only to individual components of smartphones. That ruling sent the case back to a lower court which would reassess the damage Samsung would have to pay Apple.
It had already been established, however, that Samsung had violated patents laws on three different designs — the rounded corners of phones, the rim surrounding the front display, and the grid of icons on the screen that users see.
Thursday's ruling awarded Apple a little over $533 million for infringement of its patents for the iPhone's design. The infringement of two other utility patents cost Samsung another $5.3 million.
Before the Supreme Court ruling, based on Samsung's appeal, the settlement was fixed at $548 million, a significant drop from the initial almost $1 billion Apple had been awarded in 2012, in the first ruling in the case which was brought to court by Apple in 2011. Initially, the Cupertino, California, company had wanted about $2.5 billion in damages. Previously, Samsung has said it was willing to pay Apple $28 million to settle the entire matter.
In a statement to Bloomberg after Thursday's ruling, Apple said its case had "always been about more than money. … We believe deeply in the value of design, and our teams work tirelessly to create innovative products that delight our customers."
The two companies are far ahead of competitors in global smartphone market share. Apple uses its own iOS platform for the iPhones, while Samsung's popular devices all use Google's Android operating system, which is used in most smartphones across the world. Samsung has also developed its own operating system for smartphones — Tizen — but that features on a very limited number of mobile devices.
Shares of Apple fell 0.11 percent during trade Thursday on Nasdaq, recovering from the day's lows of a 1.3 percent drop. That performance was in line with the Nasdaq Composite index and Alphabet's shares, which tracked a similar trading pattern before closing almost even. Meanwhile, shares of Samsung had closed trade Thursday 1.15 percent lower on the Korea Exchange in South Korea, but finished Friday 2.53 percent in the green territory, outperforming the broader market index KOSPI, which closed 0.21 lower.
© Copyright IBTimes 2023. All rights reserved.