Samsung Devs Talk Galaxy A Revamped Design, New Camera Setup
Samsung Electronics has already proven that it is an innovator through its continued work on the Galaxy S and Galaxy Note series. But now the company wants to channel that innovative spirit to its other lineup of products, starting with the Galaxy A series.
Samsung's Galaxy A7 and Galaxy A9 smartphones belong to the mid-range class. However, the South Korean giant opted to give the handsets a revamped design and an all-new camera setup for a more high-end feel and vibe. The developers behind the significant changes recently spoke with Samsung Newsroom and discussed how they came up with the new look for the Galaxy A product line.
According to Minseung Baik, one of the Global Product Planning Group members, they chose to give the Galaxy A series its own identity by securing unique attributes for the phones belonging to the lineup. For instance, the defining feature of the Galaxy A7 is its triple-camera module, while the Galaxy A9 boasts of a quad-rear camera module.
"Until now, the Galaxy A series felt like it was borrowing a lot of defining features from the flagship series. But now, the Galaxy A series has its own unique attributes. The new features include triple cameras for the Galaxy A7 and the quad rear cameras on the Galaxy A9. These features are the signal flare of our new approach with the product line," Baik explained.
The multiple-camera modules on the Galaxy A7 and Galaxy A9 feature various lenses that carry out different functions. And the reason for this was to deliver new experiences to users. "We focused on creating new user experiences with the new multiple cameras. People will be pleased to find, for example, more intuitive and smoother transitions when switching between camera functions," Kwangsub Bong, another product planner, said.
Bong also talked about the design of the new Galaxy A9. According to him, they chose the new gradient-style coloring to attract younger consumers. "We knew that design is one of the core elements that young millennials focus on when buying their phones, so we wanted to showcase a new design in order to target young millennials better," Bong said.
The Samsung Galaxy A9 comes in different colors, including two gradient options called Lemonade Blue and Bubblegum Pink. Bong said that it took a lot of trial and error to perfect the gradient designs and they are pretty happy about the final looks. The gradient designs are said to complement modern, busy lifestyles of millennials.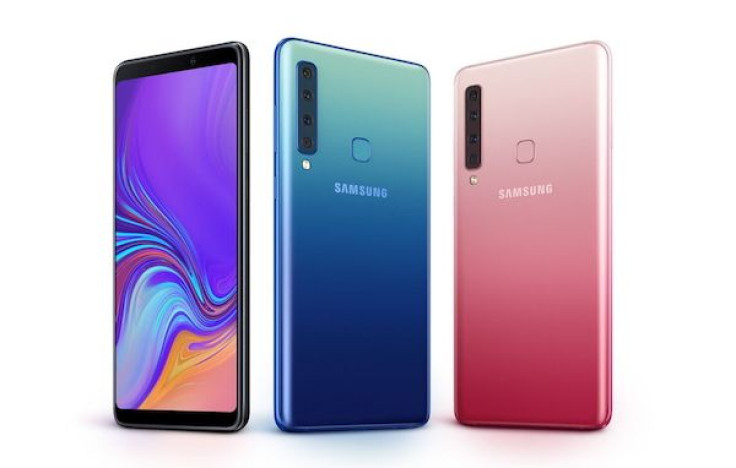 © Copyright IBTimes 2023. All rights reserved.
FOLLOW MORE IBT NEWS ON THE BELOW CHANNELS