Samsung Galaxy Note 3 Release Date Coming: 16-MP Camera With Optical Image Stabilization Reportedly Cancelled Amid Component Shortages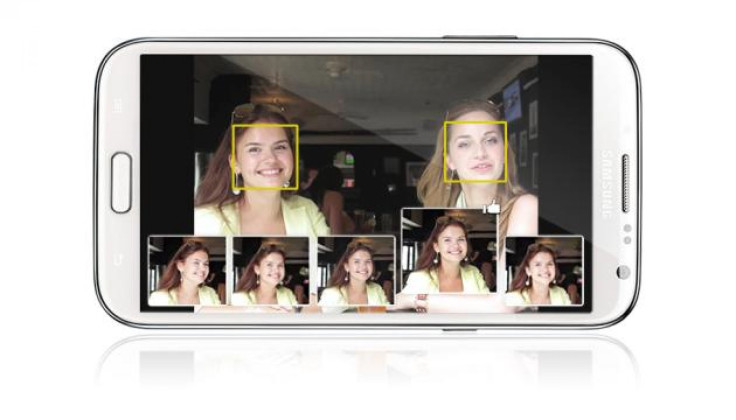 As the Samsung Galaxy Note 3 goes into the home stretch before its unveiling, reports suggest that the device won't include one key feature that has been rumored for several months.
News out of South Korea indicates that the Samsung Galaxy Note 3 will not feature optical image stabilization (OIS) technology in its camera as has been previously reported. It had been predicted that the device would feature a 13-megapixel camera similar to that of the Samsung Galaxy S4 with OIS included, and later rumors suggested that the Galaxy Note 3 camera would be upgraded further to a 16-megapixel lens, also with OIS.
Samsung has reportedly canceled this feature on the Galaxy Note 3 for fear of component supply shortages, according to ETNews. While other companies such as Nokia and LG have already put OIS technology into the cameras of their mobile devices; Samsung notably yields far more products and requires significantly more components for its devices, which makes shortages a major concern.
"Samsung Electronics, which must procure the tens of millions parts, cannot but be uneasy about its supply chain," an unnamed executive told ETNews. "This is why the OIS function was installed on G2 of LG Electronics, but cannot be found on Galaxy Note 3."
The particular part that is needed for OIS functionality on Samsung camera lenses is the auto focus (AF) actuator, which is specific for cameras on mobile devices. Currently, there are only three manufacturers that have successfully developed the OIS AF actuator: Hysonic and Jahwa Electronics of Korea and Mitsumi of Japan.
Hysonic and Jahwa are expected to increase the production capacity of their OIS AF actuator early next year, which may coincide with OIS implementation onto a device expected to be released in March 2014. There is no word on what device that will be. Some have proposed that as Samsung continues to develop its 16-megapixel camera module, the Samsung Galaxy S5 could be the device to introduce OIS to the Samsung line.
It was the Samsung Galaxy S4 that introduced the 13-megapixel lens to the mobile market, when many devices still contained lenses between five and eight megapixels. Since then, numerous devices have been announced and released with 13-megapixel camera sensors, including the LG Optimus G Pro, the LG G2, the Nokia Lumia 1020 and the Sony Xperia Z Ultra, among many others. Similarly, ETNews proposes that Samsung may pave the way to a new trend of high-end handsets featuring 16-megapixel cameras.
Currently, Samsung has a 16-megapixel lens with OIS featured on its Samsung Galaxy S4 zoom handset; however, this device superimposes a digital camera onto the back of a Galaxy S4 handset as opposed to simply featuring a built-in lens like most other mobile devices. The Korean manufacturer is expected to complete production of its 16-megapixel mobile lenses by the end of the year, which again should put Samsung on track to rolling out a new device with a 16-megapixel lens featuring OIS in March 2014, possibly the Samsung Galaxy S5.
With this turn of events, the Samsung Galaxy Note 3 is now expected to feature the same 13-megapixel camera that was featured in the Samsung Galaxy S4. Many hoped to see an upgrade on the camera for the Samsung Galaxy Note 3. While the Samsung Galaxy S4 is a popular device, it notably has certain camera limitations such as decreased capacity for low light photos and reduced ability to capture stable imagines, which encouraged rumors of OIS in the Samsung Galaxy Note 3.
While none of these rumors are yet confirmed by Samsung, we are certain the Samsung Galaxy Note 3 will be unveiled on Sept. 4 at a Samsung Unpacked event in Berlin preceding the 2013 IFA Expo.
Follow me on Twitter @FionnaatIBT
© Copyright IBTimes 2023. All rights reserved.