Samsung Galaxy Note 4 Release Date Pegged For Sept. 25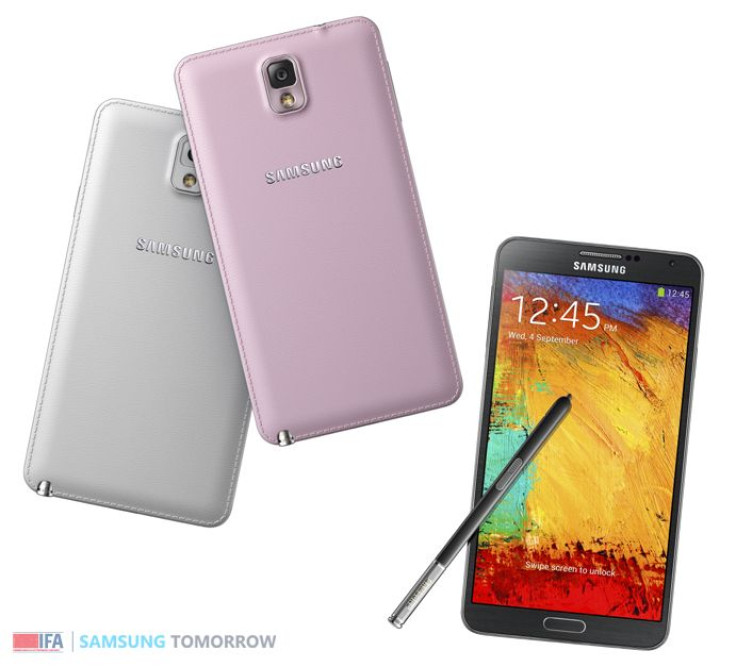 Several recent rumors indicate that the coming Samsung Galaxy Note 4 may take after its predecessor, the Galaxy Note 3 in many ways, including being released on the same day, Sept. 25.
The Samsung Galaxy Note 3 became available to several global markets just a few weeks after being unveiled at the 2013 IFA Expo in Berlin, and reports out of South Korea suggest the Galaxy Note 4 may have a similar release schedule. According to the Korean publication New Tomato, several Samsung Electronics Co. (KRX: 005930) stakeholders have stated that the Galaxy Note 4 will go into mass production in June or July in preparation for its Sept. 25 launch.
Weeks prior, reports indicated that the Galaxy Note 4 would be unveiled on Sept. 3, which will likely be one of the press preview days for the 2014 IFA Expo, scheduled for Sept. 5-10. It appears Samsung will follow its standard release protocol for the Galaxy Note 4. Each model in the Galaxy Note line has been unveiled at or near the IFA Expo with releases soon after. In 2013, Samsung made a particular effort to release the Galaxy Note 3 within weeks of its announcement in order to compete with the Apple Inc.'s (NASDAQ: AAPL) strategy of a September unveiling and prompt launch of its iPhone models. This may have been a sound strategy considering that the Galaxy Note 3 has sold more than 10 million units since its release, which is considered a successful sales record for the niche smartphone.
The Samsung Galaxy Note 4 is expected a feature a 5.7-inch display like the Galaxy Note 3, but with a QHD (1440 x 2560) resolution display, an upgrade from the Full HD display on the Note 3. Rumors also indicate that a curved-display variant of the Galaxy Note 4 may be available on a small scale in niche markets, while the mass-market version of the Galaxy Note 4 will reportedly feature a flat AMOLED display like the previous Galaxy Note models. This rumor has also not yet been confirmed, but we do know that the Korean manufacturer has been working with curved- and flexible-display technology for some time.
According to tech informant Evleaks, the SM-N910, or Samsung Galaxy Note 4 may be offered by the carriers AT&T (NYSE:T), U.S. Cellular (FRA: US7) and Sprint (NYSE:S) in a 32GB internal storage option.
© Copyright IBTimes 2023. All rights reserved.