Samsung Galaxy Note 5: Official Videos Show Usabiliy, Key Functionality Of S Pen Stylus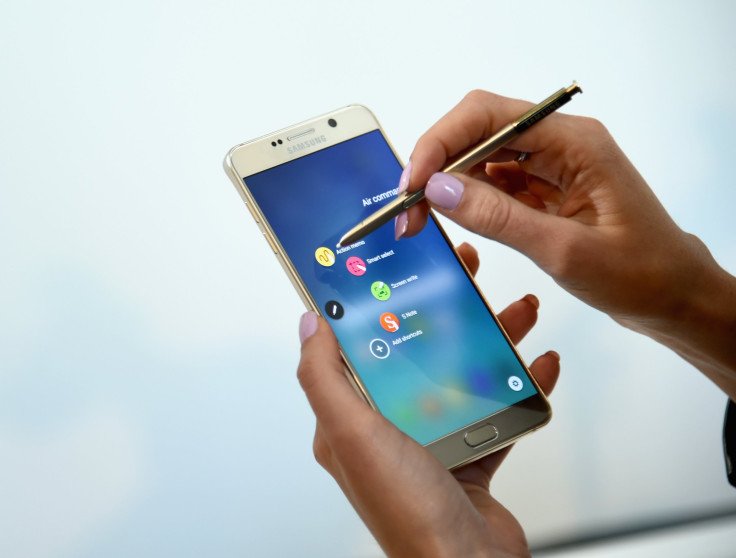 With cutting-edge configurations and an efficient S Pen stylus, the Samsung Galaxy Note 5 can very well be counted as one of the most productive devices released thus far. Being a powerful phablet, the South Korean tech giant has wasted no time in uploading a slew of killer videos explaining the functionality and usability of the Note 4 successor.
Samsung Tomorrow has uploaded three cool official videos explaining the key functionalities of the recently released Samsung Galaxy Note 5. Users of the Galaxy Note 4 will be familiar with many of the aspects explained in the new videos. Features like scribbling and taking down notes on the handset's display are quite straightforward. But then, Samsung's new videos also show the S Pen functionalities that were never highlighted. Some of the features may never be used by many Note 5 users, however, it's worth a look as the videos show many technical details.
The new features highlighted in the videos include Action Memo and Scroll Capture, among others. The Action Memo can be used to create and share a memo with relative ease. The Scroll Capture, on the other hand, will allow the device owner to take lengthier screenshots covering the entire scrollable page or image, Phone Arena reported. The captured screenshots can also be easily shared. In addition, the new Galaxy Note 5 also gives the user the ability to write directly on any PDF files with the help of the advanced S Pen stylus.
It is worth noting that previous versions of the S Pen come with manual stylus insertion and extraction. However, with the advanced Note 5 S Pen, users can auto-eject the stylus. The new stylus also has the capability to let the user take notes without switching the screen on, GizMag reported.
Here are the Samsung Galaxy Note 5 videos highlighting the S Pen stylus: (Credit: YouTube/Samsung Mobile)
© Copyright IBTimes 2023. All rights reserved.