Samsung Galaxy S3 vs Motorola Droid RAZR HD: Which Will Be Crowned The King Of Androids?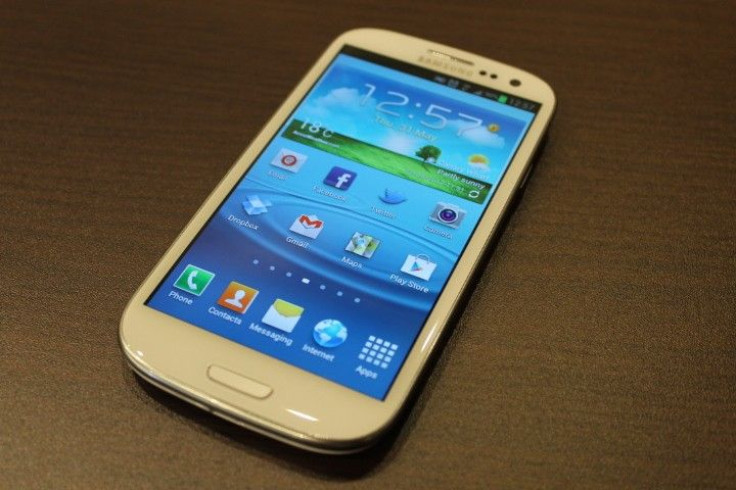 Ever since the release of Samsung Galaxy S3 in London May 3, the device has created enormous buzz around the tech world. In the 28 countries where it was launched towards the end of May, the flagship device has been able to gain much popularity, making its rival products insecure.
Apple, Samsung's archrival in the smartphone market, became so restless that it tried to ban the sales of Galaxy S3 in the U.S., claiming that Samsung had replicated the unified search technology with its S-Voice feature by shamelessly ripping off Siri's user interface. However, the court judgment went in favor of Samsung, and customers in the U.S. are now all set get hold of the handset in just a few weeks.
With the next generation iPhone still months away, though the smartphone battle for the Galaxy S3 seems to be an easy win, Motorola is rumored to be readying Droid RAZR HD to challenge Samsung's dominance.
When it comes to processor speed, both the smartphones seem to complement each other. Galaxy S3 is powered by a dual-core Qualcomm Snapdragon S4 processor clocked at 1.5GHz, which is considered to be the ideal processor for 4G LTE support. Motorola Droid RAZR HD is also rumored to have a dual-core 1.5GHz Snapdragon S4 processor, accompanied by the Adreno 225 GPU.
According to some benchmark results for Droid RAZR HD, spotted by Droid-Life (courtesy of Android Authority), the device will indeed feature Android 4.0.4 Ice Cream Sandwich, putting itself up to the mark against Samsung Galaxy S3, which also comes with the same operating system.
As per the display goes, Galaxy S3 is apparently ahead as of now since there are very less information about the display size of the Droid RAZR HD. Based on the benchmark results, the handset is likely to come with 1196×720 resolution. On the other hand, Galaxy S3 sports 4.8-inch (12.192cm) HD Super AMOLED display with 720 x 1280 resolutions.
In terms of camera specifications, Droid RAZR HD would be way ahead of Galaxy S3 if the ongoing rumors turn true. The Motorola device is rumored to feature a 13 megapixel camera, which would far superior to Galaxy S3's 8 megapixel rear shooter.
Droid RAZR HD is likely to get yet another competitive edge in terms of battery life. The handset is expected to sport the same 3,300 mAh battery just like the Droid RAZR Maxx, outdoing the Samsung S3's 2,100mAh battery.
One significant setback with Motorola Droid RAZR HD could be its rumored 1GB of RAM, which is less than the 2GB for Samsung Galaxy S3.
Meanwhile, Galaxy S3 smartphone has received huge response from the courtiers where it has already been launched, and is highly expected to be a big success in the U.S. as well once it reaches the customers in July.
Will Motorola's upcoming handset be able to knock down Samsung's latest bet? Let us know your thoughts in the comment section.
Must Read:
Samsung Galaxy Note 2 May Be Released In October With Flexible Display, Quad-Core Processor To Rival iPhone 5 [REPORT]
Samsung Galaxy S3 SAFE-Branded For Enterprise: Trade-In Program Offers Up To $300 For Competing Smartphones
© Copyright IBTimes 2023. All rights reserved.