Samsung Galaxy S5 Release Date Coming: Device Storage Capacity Actually Over 10GB?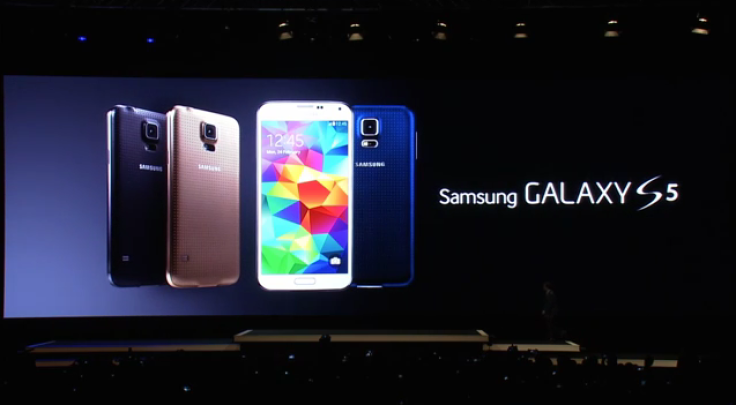 Sources now indicate that the upcoming Samsung Galaxy S5 may have a bit more than the approximately 8GB of available internal storage that was originally reported.
According to Telekome-presse, the Galaxy S5 may end up having an upward of 10GB of usable internal storage by the time the device is released to the public. The website considers that confusion with test models at the World Mobile Congress led other tech news outlets to believe the device would be a ROM hog like many of its predecessors.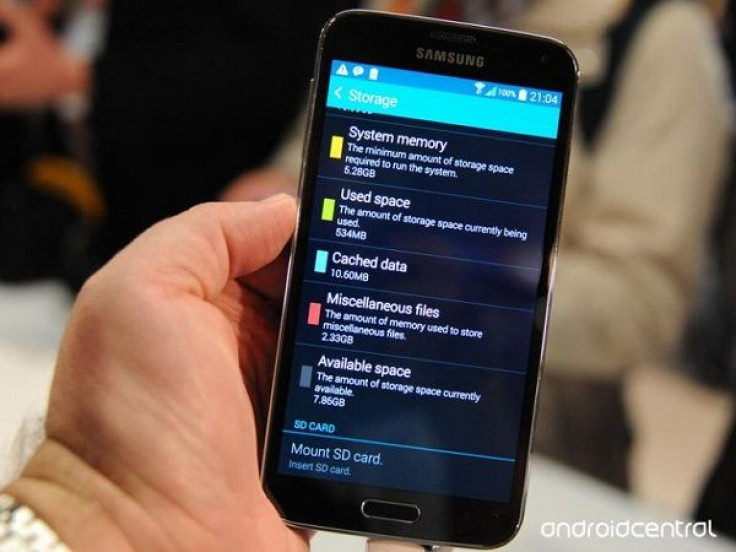 The Samsung Galaxy S5 was unveiled at the Unpacked 2014 event at WMC in late February. Shortly after, Android Central discovered that models being showcased at the trade show had approximately 7.86GB of internal storage available. Many factors contributed to this storage usage including the 5.28GB of the ROM dedicated to running the device's system and the 534MB of its available memory that was already used. However, according to Telekome-presse the 2.33GB dedicated to miscellaneous files is software that will ultimately not end up on the Galaxy S5. The Samsung Galaxy S5 test models at WMC supposedly included demo software, which will not be included in models sold to the public. This likely indicates that the Galaxy S5 may include at least an extra 2GB of usable storage, and after further optimization may have over 10.7GB of space available to users. Notably, on our Samsung Galaxy S4 model, which is near full storage capacity, only 211MB of its total storage is used by miscellaneous files.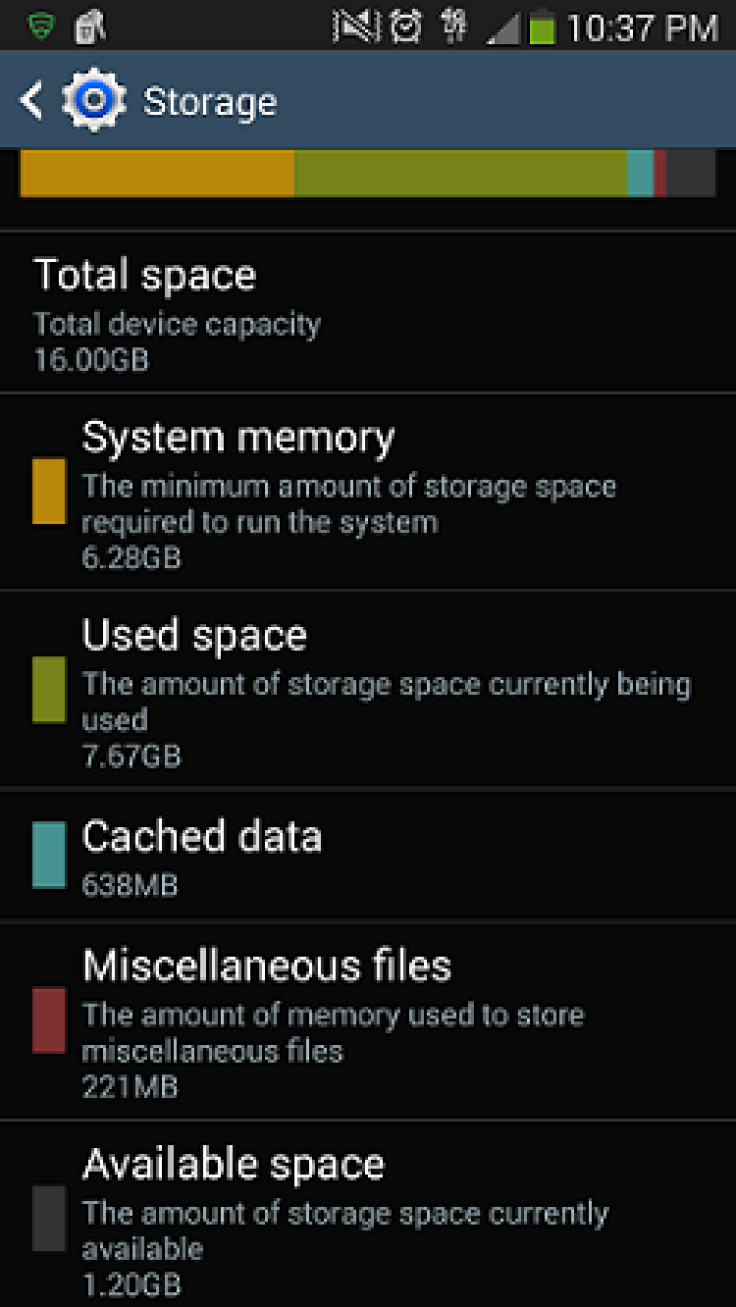 While these claims have not been confirmed by Samsung, they are a hopeful answer to the manufacturer's ROM issue. Consumers have long complained about the lack of available storage on Samsung's flagships, which are often most available in 16GB options. The Samsung Galaxy S4 had approximately 8.5GB of its internal storage available for use with more than half of its capacity occupied by its system files. These files included an extensive list of "life companion" features, largely considered bloatware by consumers.
Samsung's immediate answer to this issue was offering its next flagship, the Galaxy Note 3 in 32GB and 64GB ROM capacities, doing away with a 16GB option. Prior to its unveiling, many expected the Galaxy S5 would sell in similar storage options; however, the device will sell in 16GB and 32GB options. Consumers will have to wait until market release to see how available the 32GB Galaxy S5 model will be; in the past larger ROM options for Galaxy S devices have been limited and exclusive to certain carriers.
If reports of the Samsung Galaxy S5 having a more available internal storage are accurate, it will put the device on par with competitors, which often contain between 10GB and 12GB of useable ROM. A comparison of popular smartphones, which was conducted in January discovered that Apple's iPhone 5c had the most available space (12.60GB), followed by Google's Nexus 5 (12.28GB); both of these devices run fairly minimal operating systems. The Samsung Galaxy S4 came in last place with just 8.56GB of availabl ROM; even the second to last LG G2 had 10.37GB of its 16GB capacity available to users.
The Samsung Galaxy S5 will be available to 150 countries starting April 11. All of the major U.S. carriers have confirmed they will be offering the Galaxy S5, in addition to several secondary carriers and retailers.
© Copyright IBTimes 2023. All rights reserved.