Samsung Galaxy S5 Release Date Coming: Mid-March Retail Launch Tipped By Samsung Exec; May Sport Cheaper Price Tag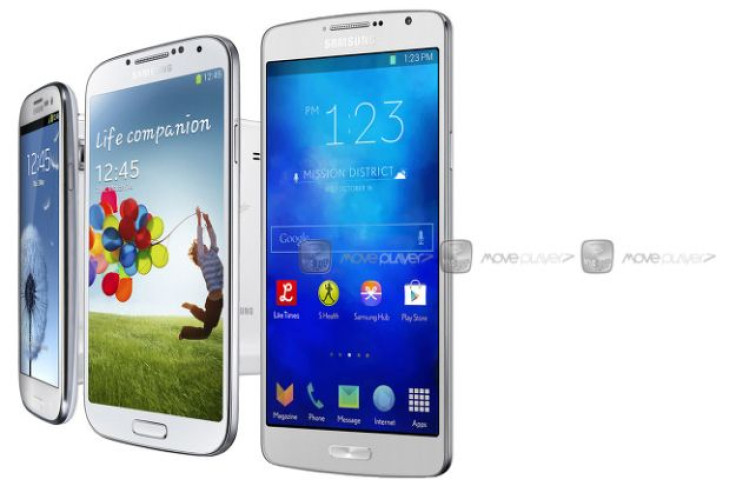 Many are certain that the Samsung Galaxy S5 will be unveiled on Monday at the Korean manufacturer's "Unpacked5" event, and now recent reports indicate that the device may hit stores as early as mid-March.
A Samsung executive has reportedly told GSM Arena that the Galaxy S5 will be released in three weeks. Currently, there's no confirmation for the claim; though it may be plausible, considering Samsung has been making an effort to release its devices quickly ever since the launch of the Galaxy Note 3. The Note 3 was unveiled on Sept. 4 of last year and hit stores internationally roughly three weeks later on Sept. 25. But some markets like the U.S. and Japan didn't begin selling the phone until a few weeks after that.
With the Galaxy S line being the more popular of the Samsung flagships, it is likely the Galaxy S5 will launch in all major markets, including the U.S. at roughly the same time as international markets. In the U.S., launch dates may vary by carrier. Notably, when the Galaxy S4 came out last year, AT&T and Sprint launched their models during the international release, while the T-Mobile, Verizon and U.S. Cellular models were launched some time later.
Recent reports indicate that the Samsung Galaxy S5 may release a Full HD 1080p display model initially, followed by a QHD display model some time later. Android Authority has proposed that T-Mobile may release its Galaxy S5 model in June, featuring a QHD display. A source has reportedly told the tech website that the T-Mobile Galaxy S5 model won't be released until then.
Meanwhile, there are murmurs that the Samsung Galaxy S5 may cost less than previous models. Samsung is trying to decide how it wants to price the Galaxy S5, but the company hasn't yet revealed any numbers to its partners worldwide, Bloomberg reports.
Some speculate that Samsung may be considering a lower price for the Galaxy S5 after the Galaxy S4 failed to meet the lofty 100 million unit sales goal, which was projected for the device prior to its release. Many sources report that the Galaxy S4 hasn't sold well, but the smartphone is actually Samsung's fastest-selling device to date, having sold more than 40 million units as of October.
Do you think the Samsung Galaxy S5 will hit stores in March? With a cheaper price tag? Let us know in the comments below.
© Copyright IBTimes 2023. All rights reserved.