Samsung Galaxy S5 On Sale Ahead of Global Launch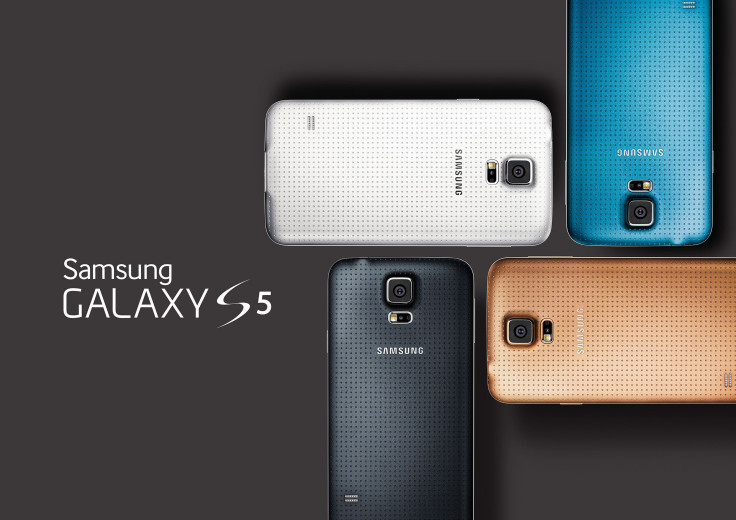 The Samsung Galaxy S5 will now be available in 149 countries starting April 11 as it has been released in South Korea two weeks ahead of its global launch.
SK Telecom, Korea's largest mobile network, is offering the Samsung Galaxy S5 as of Thursday, ahead of a ban preventing the mobile network from accepting new customers or upgrading existing customers to new handsets for 45 days. The carrier ban also will be in place for two other major mobile networks in Korea, KT and LG UPlus. The embargo on SK Telecom will prevail from April 5 to May 19, which covers the April 11 global launch of the Galaxy S5.
"We just wanted to provide the device to local users as soon as possible. It is for the good of our subscribers," an official from SK Telecom told the Korea Herald.
SK Telecom is selling the Samsung Galaxy S5 for 866,800 won ($806.1), with a discount as low as 660,000 won for long-term subscribers. The carrier will now have nine days to sell the Samsung Galaxy S5 before coming under the ban.
Meanwhile, Samsung, which is also based in South Korea, reports that SK Telecom proceeded with its launch of the Galaxy S5 without consent from the manufacturer. The company told CNET it "provided mobile carriers with a limited number of units for marketing and pre-sales activities." These probably are likely the handsets that SK Telecom is now offering to customers. Samsung says the global launch of the Galaxy S5 will proceed on April 11 as planned.
SK Telecom's move appears to be a direct response to the punishment set in place by the Korean Ministry of Science, ICT and Future Planning due to carriers' severe price undercutting for popular mobile devices. Many Korean carriers were subsidizing their handsets well over the maximum 270,000 won or $250 allowed to be taken off the price of mobile devices for a contract; competitors kept cutting their prices to lure customers.
The price cut race was reportedly spurred by SK Telecom and came to a head when carrier LG Uplus subsidized the price of its Samsung Galaxy S4 model by 1.2 million won ($1,100), a sum greater than the actual $894 retail cost of the phone.
The ban set in place for Korean mobile networks is notably being staggered, with carriers having to halt new sales at different times, and all of the carriers will have their Galaxy S5 sales hindered to some capacity. KT, Korea's second-largest carrier, is adhering to a ban period from March 13 to April 26, while LG UPlus, the third-largest, is adhering to a ban period from March 13 to April 4 and then from April 27 to May 18. But SK Telecom, with a ban spanning most of April and well into May, is set to suffer the most by being unable to accept new customers during the initial launch of the Galaxy S5. KT's ban will end approximately two weeks after the Galaxy S5 launches, while LG UPlus will be able to release its Galaxy S5 on the global launch day and will have have a two-week window to sell the S5 in the middle of its ban period.
Samsung has not indicated how SK Telecom's move will affect its relationship with the carrier in the future, but Yonhap, the South Korean state news agency, reports that the Korea Communications Commission plans to suspend the businesses of SK Telecom and LG Uplus for seven and 14 days, respectively, after the carrier ban is completed.
© Copyright IBTimes 2023. All rights reserved.
FOLLOW MORE IBT NEWS ON THE BELOW CHANNELS