Samsung Galaxy S7 Leaks: Photo Showing Back Design Surfaces, Gear 360 VR Camera Set To Launch Alongside S7
Recently, @evleaks revealed the front photo showing the Samsung Galaxy S7 and Galaxy S7 Edge photographed next to each other. Now, the same source has uploaded a photo showing the back design of the S7 lineup.
The Galaxy S6 and S6 Edge successors will apparently be flaunting the same glass design on its back. In a way, the back of the Galaxy S7 and S7 Edge look a lot like the Galaxy Note 5 phablet.
So far, we have seen leaks targeting the S7 and the S7 Edge. But according to past rumors, Samsung will be releasing two more variants of the flagship in 2016 namely the Galaxy S7 Plus and Galaxy S7 Edge Plus, GSM Arena reported.
It's now a well-known fact that the next iteration of the flagship series will be unveiled on Feb. 21. This will be followed by a release on Mar. 11. Meanwhile, Sam Mobile says, in addition to the Galaxy S7 series, Samsung will be introducing a "Gear 360 virtual reality camera" on the same event.
The Gear 360 VR is apparently a compact spherical camera with the ability to shoot 360 degree imagery. Two 180 degree fisheye lenses have been used to achieve this. This VR camera can be paired with a smartphone with the help of Bluetooth and a "Gear 360 Connect" app.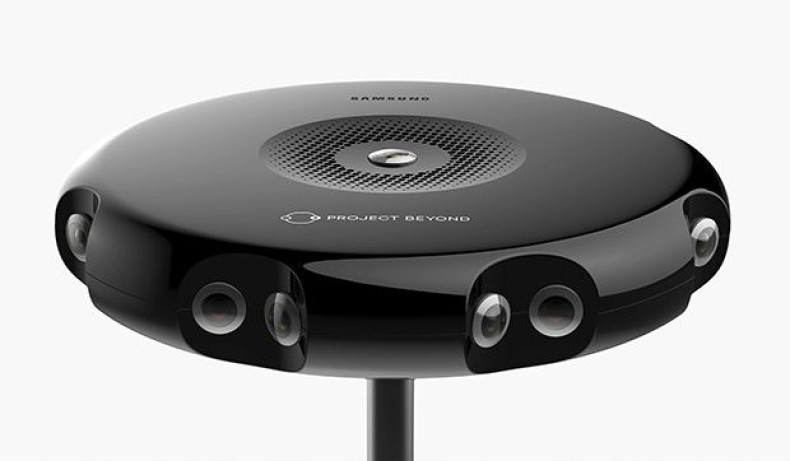 Sam Mobile said the camera should work with all the recently released Galaxy flagship handsets. However, the confirmation regarding the compatibility is available only for the Galaxy S7 at this point.
The Gear 360 VR camera, tied to the model number SM-C200, reportedly houses its own battery. Hence it cuts out the need for an external power source. It also comes with native storage space, however, there is no information available on the storage capacity.
Similar to other camera software features, this device will also come with HDR, exposure control, white balance and ISO settings. In addition, it will apparently feature a Liveview option, along with the capability to switch between capturing a "360 degree (dual lens) or 180 degree (single lens) front or rear view."
© Copyright IBTimes 2022. All rights reserved.