Samsung Galaxy S9 Release Date Could Include This Newly Announced ISOCELL Sensor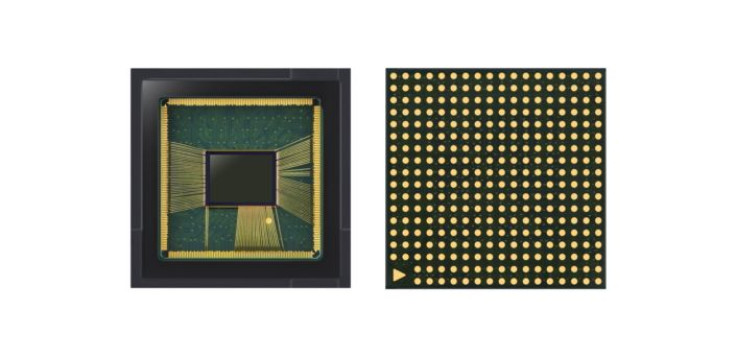 Samsung's next flagship may feature some of the new camera technology it announced Wednesday. The manufacturer shared details on two new image sensors, the ISOCELL Fast 2L9 and the ISOCELL Slim 2X7.
The Fast 2L9 has a 12-megapixel configuration with dual pixel technology. Likely ideal as a mid-range rear-facing camera sensor, it will enable features like bokeh effects and will apply improvements to quick focus and low light photography. The Slim 2X7 has a 24-megapixel configuration with Tetra Cell technology. Likely ideal as a high-end front-facing camera, it will bring improvements to light sensitivity and noise reduction. Pundits note the latter sensor could possibly be seen on an upcoming high-end device, like the Galaxy S9.
While Samsung has not confirmed any details about its 2018 product lineup, the Galaxy S9 is sure to have a heavy focus on camera improvements, much like its recent predecessors. The Galaxy Note 8 recently launched as Samsung's first device with a rear-facing dual-camera setup. The Galaxy Note 8 also features an 8-megapixel front camera; however, consumers may see companies like Samsung aim to improve front-facing camera quality after Apple announced the iPhone X with its "True Depth" front-facing camera. The camera includes 3D mapping technology for the device's Face ID feature, which experts say is more advanced than camera technology on rival devices by over two years.
Android manufacturers have been promoting high-megapixel front-cameras "selfie-cameras" for several years, but most don't have functionality beyond photography. While Samsung's Galaxy Note 8 and Galaxy S8 include biometric features, such as facial recognition and iris scanning, the features have been criticized for having high failure rates. Samsung's recent announcement does not detail whether it's new camera sensors would include additional features for use with biometrics.
© Copyright IBTimes 2023. All rights reserved.
FOLLOW MORE IBT NEWS ON THE BELOW CHANNELS