Samsung Launches Note 8 In China Despite Weak Sales In The Country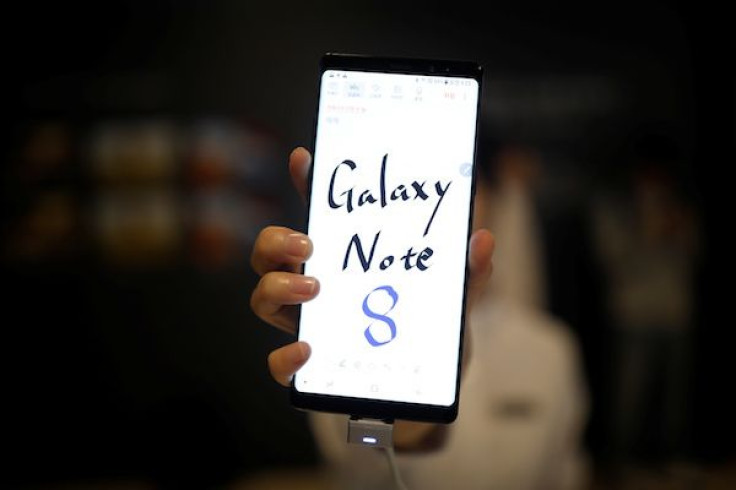 Samsung is not giving up on the Chinese market. Matter of fact, the South Korea giant just launched its Galaxy Note 8 flagship phablet in Beijing in spite of its significantly low market share in the country this year.
On Wednesday, Samsung held a press event to introduce the Galaxy Note 7's successor in China. At one point during the presentation, the company's mobile head, Koh Dong-jin, recognized the need for Samsung to once again win the trust of Chinese consumers. "We will continue to make efforts to gain trust and love from Chinese consumers with Samsung's technology and products," Koh was quoted as saying by the Korea Herald.
Three years ago, Samsung was the leading smartphone maker in China having around 14 percent market share. This year though, the company's sales have undeniably plummeted, such that it now only has 3 percent market share, according to U.S. research firm Strategy Analytics.
The decline in Samsung's market share in China is said to be a result of the rise of its Chinese rivals. Huawei, Oppo and Vivo currently have around 70 percent market share in the country. Of course, this has to do with the affordability of the handsets Chinese manufacturers are selling.
Korea Institute for Industrial Economics & Trade researcher Kim Jong-ki also pointed out that Chinese phone makers dominate in China because they are able to offer high quality products in addition to the loyalty of Chinese consumers to their own brands. "Samsung's glory days in China are almost over due to rising Chinese handset makers with quality products and consumers' brand loyalty," Kim said.
It's really a bad time for Samsung in China. Due to its weak sales in the second largest market in the world, it has decided to cut around 20,000 jobs in the country in the span of two years. It has even replaced the head of its Chinese unit in spring. Still, Samsung is determined to once again make a mark in China.
Industry watchers stated that Samsung is not really focused on reviving its glory days in China's budget smartphone market, for it is more eager to shine in the premium market with the release of its high-end flagship smartphones. After all, China's rich class makes up almost 5 percent of the country's total population. The figure represents around 650 million people, and that's surely a lot compared to the population of the company's home country.
As part of its efforts to lure more Chinese consumers into purchasing its premium handsets, Samsung tapped local companies to become its partners. For instance, the South Korean giant collaborated with Chinese mobile payment services WeChat Pay and AliPay for the newly announced Galaxy Note 8. Not only that, Samsung also worked with Chinese bike-sharing company Mobike so that Note 8 owners can just scan a QR code to use Mobike's bicycles.
Meanwhile, Samsung's biggest rival, Apple, saw strong sales of its iPhones in China in the second quarter. As previously reported, the Cupertino giant sold 171 million handsets in the country, while Samsung only sold 48 million units of its Android phones. With the launch of the Galaxy Note 8 and the iPhone X, it would be interesting to know if the tables will turn in favor of Samsung this time around.
© Copyright IBTimes 2023. All rights reserved.
FOLLOW MORE IBT NEWS ON THE BELOW CHANNELS