Samsung Takes a Bite Out of Apple, Grabs Top Spot for Smartphone Vendor in Q3 2011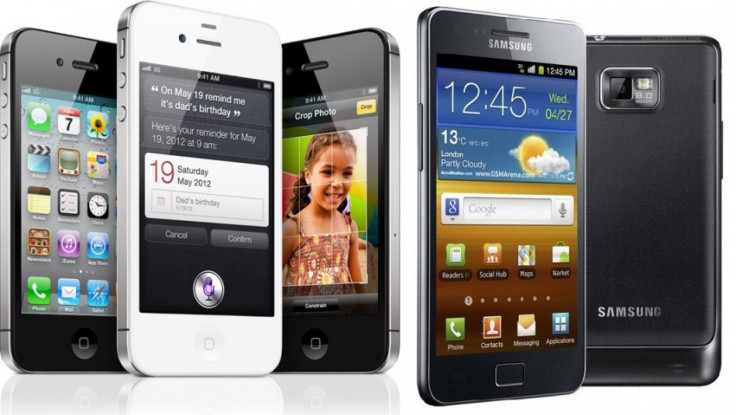 Samsung has taken a bite out of Apple.
The Korean technology giant has replaced Apple as the world's number one smartphone vendor in Q3 2011.
According to a study by Strategy Analytics, Samsung now reigns supreme.
Alex Spektor, a senior analyst with Strategy Analytics, said, Global smartphone shipments grew 44 percent annually to reach a record 117 million units in Q3 2011. Samsung shipped 28 million smartphones and overtook Apple to become the world's largest smartphone vendor by volume with 24 percent market share.
Samsung's rise has been driven by a blend of elegant hardware designs, popular Android services, memorable sub-brands and extensive global distribution. Samsung has demonstrated that it is possible, at least in the short term, to differentiate and grow by using the Android ecosystem.
Apple's global smartphone shipments came in at 17.1 million, with a market share of 14.6 percent.
Neil Mawston, a director at Strategy Analytics, said, After just one quarter in the top spot, Apple slipped behind Samsung to second position and captured 15 percent share. Apple's global smartphone growth rate slowed to just 21 percent annually in Q3 2011, its lowest level for two years. We believe Apple's growth during the third quarter was affected by consumers and operators awaiting the launch of the new iPhone 4S in the fourth quarter, volatile economic conditions in several key countries, and tougher competition from Samsung's popular Galaxy S2 model.
The Director of Strategy Analytics, Tom Kang, notes Nokia's drop as well. Nokia fell from a Q3 2010 shipment level of 26.5 million to a Q3 2011 level of 16.8 million. Its market share went from 32.7 percent to 14.4 percent.
Kang says, Nokia reached 14 percent global smartphone share in Q3 2011, more than halving from 33 percent in Q3 2010. The transition from Symbian to Microsoft as Nokia's main smartphone platform has clearly been a very challenging process this year. The recent launch of the new Microsoft Lumia portfolio has helped to raise Nokia's profile, and Nokia will be hoping the partnership with Microsoft can drive at least an L-shaped recovery in its global smartphone market share over the next few months.
Samsung offers a wide range of phones and smartphones, including the new Samsung Galaxy Nexus running on the Ice Cream Sandwich operating system.
The phone was unveiled at the Oct. 18 Google Android keynote event in Hong Kong. Hitting stores in Nov., this device may prove to be stiff competition to Apple's iPhone 4S.
© Copyright IBTimes 2023. All rights reserved.