Samsung Unpacked 2019: How To Watch Livestream
The next Samsung Unpacked 2019 will be coming this early August. Many of Samsung's avid fans would like to watch the company's new reveals as it unfolds. Fortunately, Samsung has provided an official livestream for the event.
As seen on the official Samsung site, the August 7 Unpacked event has a livestream link. Once the event is up, fans can watch Samsung as the company introduces the new devices, gadgets, services, and other products that the company is planning to introduce.
The livestream link is currently unavailable on the site as the show has not even started yet. But once the day arrives, the livestream will start showing footage of the new product introductions made on Samsung's stage. As of now, a vague teaser is only on the livestream site. A stylus pen and a camera lens is all the teaser has shown so far. Potentially, the new flagship device will be a Samsung smartphone with an improved camera and has its own stylus pen.
Samsung has yet to fully reveal all of the devices it'll show on the upcoming Unpacked event this August. The company has been tight-lipped about the reveals on the previous teases about the Unpacked event.
So far, the devices to be revealed in this event is only known in speculations. Samsung is said to reveal the next Galaxy Note 10, and the foldable Galaxy Fold devices in this event. The actual hardware specs of these devices are also still yet to be known.
The Note 10 is said to succeed to the Note 9 generation. It'll have a 256GB and 512GB variant while also offering a greatly designed device. However, the device is also rumored to not have any audio jacks.
Meanwhile, Samsung has yet to make a comeback with the Galaxy Fold device after its problems earlier this year. Reviewers found out that the Galaxy Fold is actually fragile after getting dust in its screens. Samsung then delayed the reveal of this device to work on this device and fix all its issues. As of now, the company confirms that they've fixed the issues and ready to launch the device soon.
For now, fans can only wait for the reveals in this upcoming Samsung Unpacked event this month.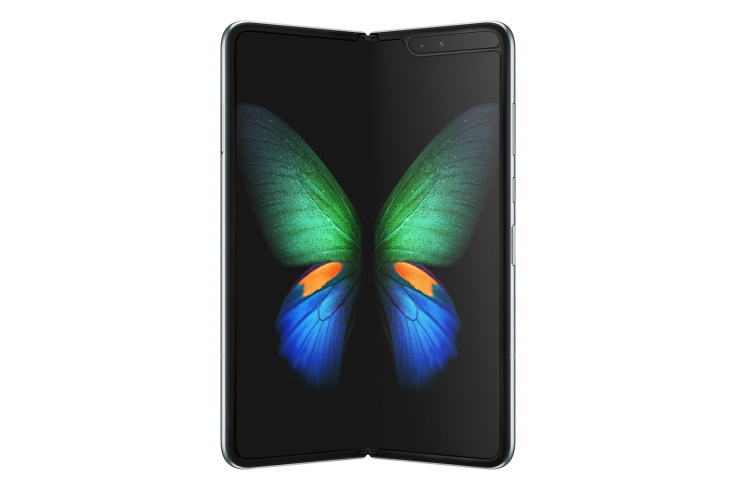 © Copyright IBTimes 2023. All rights reserved.