Samsung Will Announce New Gear S4 Smartwatch On Aug. 30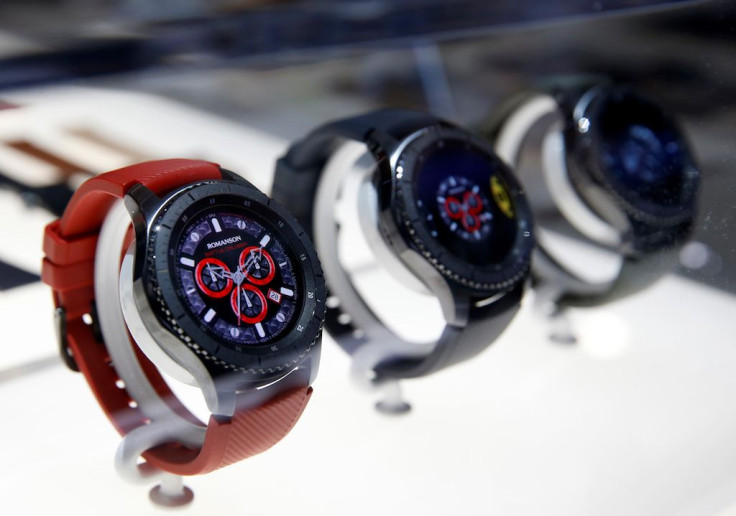 Samsung has confirmed that it will officially unveil the new Gear S4 smartwatch next week on Aug. 30 in Berlin. The upcoming Samsung smartwatch is expected to be showcased during IFA 2017 alongside the Gear Fit 2 Pro.
Samsung's new Gear S4 smartwatch was confirmed by the Samsung mobile division president DJ Koh during an interview with CNBC. Koh didn't give out any specifics on what the new features will be on Gear S4 smartwatch, but he did tease that it may be able to do more than previous iterations.
The executive admitted that the wearable market hasn't grown as much as everyone expected because it wasn't able to provide more useful features. However, improving and adding more functions focused on health tracking may help the market grow.
"If we can put in place properly a smartwatch that can monitor everything for your health and provide information, then the market will grow," Koh said. "Today's sensors do not look like enough."
Samsung's Gear S3 was first announced at last year's IFA conference on Aug. 2016 and was released in November. Sources told CNBC that Samsung might release the Gear S4 in September around the same time when Apple unveils its new iPhones.
So far, no information has leaked yet regarding the specs of the Samsung Gear S4, but it's expected to feature major improvements from the Gear S3. The Samsung Gear S3 features a 1.3-inch Super AMOLED circular 360 x 360 display. It featured LTE connectivity, GPS and several health/sports tracking capabilities. The Gear S3 arrived in three variants: frontier, frontier with LTE and classic.
Although Samsung has managed to keep the Gear S4 under wraps, the company inadvertently confirmed yesterday that it will soon announced the Gear Fit 2 Pro as well. The Gear Fit 2 Pro popped up on Samsung's website, and was spotted by noted leaker Evan Blass.
The product page for the Gear Fit 2 Pro has already been taken down by Samsung, but not before everyone could see all of its specs. The Gear Fit 2 Pro will have a heart rate sensor, GPS, a 1.5-inch AMOLED 216 x 432 display, a 200mAh battery, 2GB of storage, GPS and Bluetooth 4.2 connectivity.
The Gear Fit 2 Pro will be capable of basic fitness tracking. Samsung's website also confirmed that the company has partnered with Under Armour Record, MapMyRun, MyFitnessPal and Endomondo. All four of these apps will be pre-installed on the Gear Fit 2 Pro, according to 9To5Google.
Samsung's website also confirmed that the Gear Fit 2 Pro will be IP68 water and dust resistant. The wearable is also 5ATM water resistant, which means that it can survive being submerged underwater up to 130 feet. This is why the Gear Fit 2 Pro will come with a swim tracking feature with an app co-developed by Speedo, according to Wearable.com.
It's still unclear if the Gear Fit 2 Pro will debut alongside the Gear S4 next week, but it does seem likely. No pricing details have emerged about the Gear S4, but the Gear Fit 2 Pro might cost $199.
© Copyright IBTimes 2023. All rights reserved.