San Bernardino Motive Live Updates: Did Syed Farook Have Ties To Al Qaeda Terrorists? Investigation Continues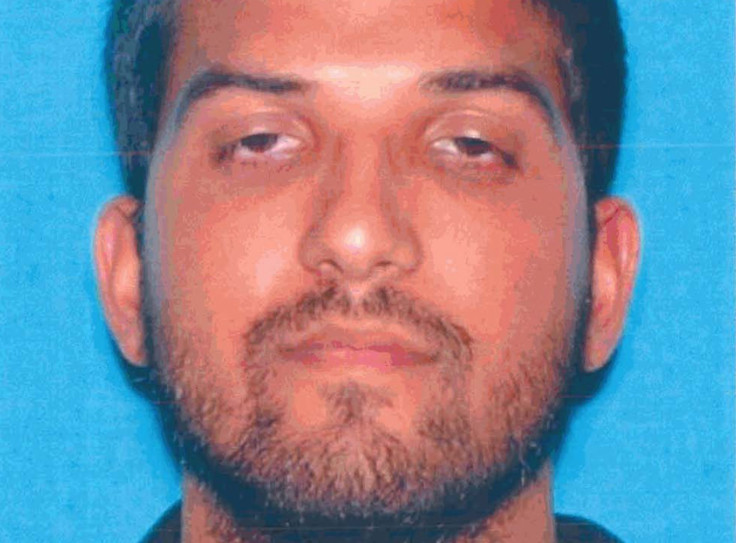 UPDATE 2:32 p.m. EST: Facebook identified and removed a message praising the Islamic State group posted by a suspect involved in the San Bernardino, California, mass shooting because it violated its community standards. Facebook says it does not allow users to praise acts of terror or promote terrorism.
"There is no place for terrorists on Facebook. We work aggressively to ensure that we do not have terrorists or terror groups using the site, and we also remove any content that praises or supports terrorism," a Facebook representative told International Business Times on Nov. 15 after terror attacks in Paris carried out by ISIS supporters killed and wounded hundreds.
CNN reported Friday that a pro-ISIS post linked to suspect Tashfeen Malik was from a Facebook profile with another name. Officials told the New York Times the couple had tried to delete their online footprint before the shooting.
"At this point we believe they were more self-radicalized and inspired by the group than actually told to do the shooting," an anonymous source in law enforcement told the Times.
UPDATE 2:22 p.m. EST: Assistant Regional FBI Director David Bowdich said the shooting that killed 14 people Wednesday was officially being investigated as an act of terrorism. San Bernardino police Chief Jarrod Burguan also said at a news conference Friday that the community was not under threat, but he said he had received a tip about a suspicious man at a local movie theater Thursday night. He said he did not believe there was cause for concern.
UPDATE 1:22 p.m. EST: White House press secretary Josh Earnest said in a news conference Friday that law enforcement officials are doing everything they can to protect Americans after the shootings in San Bernardino. The United States government "has been intent on securing the homeland and the American people" and have made a number of developments in the years since 9/11, Earnest said. He emphasized that it is still too early to make conclusions based on the information available about the California shooters, despite the fact that at least one has been identified as having connections to the Islamic State terror group.
UPDATE 12:58 p.m. EST: Journalists are being criticized Friday for entering the home of the suspects involved in Wednesday's mass shooting in San Bernardino, California, and going through their personal items. TV reporters said they had permission from the landlord, but it's unclear if law enforcement agencies approved the home tour.
UPDATE 12:27 p.m. EST: The landlord who rented out a home to San Bernardino suspects Syed Farook and Tashfeen Malik allowed reporters to dig through the property Friday. Live TV coverage showed reporters digging through their newborn baby's toys and books, and the family's personal papers.
One reporter noted that the landlord said the property was no longer under investigation. "It's not as if I am touching stuff I shouldn't be touching," the MSNBC reporter said on live TV. Watch the open house below:
UPDATE 11:40 a.m. EST: One of the 14 victims killed in Wednesday's mass shooting in San Bernardino, California, had fled Iran to escape violent religious persecution. Benetta Betbadal lived in Rialto with her husband, Arlen Verdehyou, a police officer at Riverside Community College, and their three children, ages 10, 12 and 15. She initially settled in New York City before moving to California and graduating from California State Polytechnic University, Pomona, with a degree in chemistry.
Read more about her here.
UPDATE 10:51 a.m. EST: Authorities believe the female suspect in the deadly San Bernardino shootings, Tashfeen Malik, pledged allegiance to Abu Bakr al-Baghdadi, leader of the Islamic State group, CNN reported. CNBC also reported that Malik posted a statement pledging support for the terrorist organization.
One U.S. official said Malik made a post on Facebook while the shootings occurred Wednesday using an account with a different name. Amid continuing speculation as to the motive of Malik and her husband, Syed Rizwan Farook, the officials did not explain how they became aware that Malik had posted to Facebook.
UPDATE 10:12 a.m. EST: Authorities in San Bernardino, California, continued to collect evidence Friday morning from areas where 14 people were killed and more wounded in Wednesday's shooting attack, local media reported. Police presence has continued to be high nearly two days after the shooting, with two streets in the area remaining closed for investigations to continue. Police were still labeling the hundreds of rounds shot during the attacks.
UPDATE 9:58 a.m. EST: Farhan Khan, the brother-in-law of shooters in the San Bernardino attack, said the Wednesday act was not related to the Muslim faith of the suspect, describing it only as a personal act, according to NBC News. Khan said Farook was religious but did not appear to be radical. "Did somebody brainwash him? Something snap him? What -- did he have -- a fight at work?" Khan said. "And I'm waiting … to hear, like, you know, what really happened."
Khan said Farook and his wife, Tashfeen Malik, the other shooter, were a happy couple. They left their baby daughter with the child's grandmother before they went on the shooting rampage. Khan said he is in the process of trying to legally adopt the couple's daughter.
"What's the outcome?" Khan said to NBC News. "You left your 6-month-old daughter … in this life. Some people cannot have kids. God gave you a gift of a daughter. And you left that kid behind. What … what did you achieve?"
UPDATE 9:34 a.m. EST: A fundraising page for the widow and daughter of one of the San Bernardino shooting victims had raised more than $24,000 over the course of about a day. Robert Adams, 40, was an environmental health specialist for San Bernardino County and was one of the 14 killed in the Wednesday attacks, the Los Angeles Times reported.
"While we mourn the great loss that Robert and at least 13 other families face this morning, we can do our small part to help bring some comfort to his family," the Gofundme.com page read. By Friday morning, the page had raised about $24,433 from about 600 people.
UPDATE 9:16 a.m. EST: The suspects in the Wednesday San Bernardino shooting tried to destroy almost anything they owned that had a digital memory, authorities told ABC News. Police found that items such as mobile phones and hard drives owned by suspects Syed Rizwan Farook and Tashfeen Malik were smashed.
While it will be painstaking work, FBI computer forensic experts are expected to reconstruct the broken items to get as much information as they can from them. Authorities hope some of the information can be retrieved from cell phone companies and Internet providers. A motive has not clearly been established in the shooting, which left at least 14 people dead Wednesday.
Original Story:
Authorities in San Bernardino are investigating if explosives left at the scene of a shooting that left at least 14 people dead Wednesday are linked to designs in an online al Qaeda publication, a source told the Los Angeles Times. If the explosives are linked to the publication, Inspire magazine, it does not necessarily mean the attack was related to the terror group.
Three pipe bombs attached to a remote control were included in an explosive device at the shooting scene, the Los Angeles Times reported. The suspects, Syed Rizwan Farook and Tashfeen Malik, also had many weapons and explosives, including about a dozen pipe bombs, in their California home, officials have said. The couple were eventually killed by police.
Farook, an environmental inspector, was attending a holiday party at the Inland Regional Center in San Bernardino, California, for county employees when he left after a dispute, the New York Times reported. He returned to the center with Malik, heavily armed.
No clear motive has been established by authorities, but they have said terrorism cannot be ruled out.
Authorities have said Farook may have been radicalized, according to NBC News. He was allegedly communicating in some way with people in other countries who have been classified as persons of interest to the United States, sources have said.
Farook reportedly traveled to Saudi Arabia on two occasions in recent years. In 2013, he went on a pilgrimage to Mecca.
A spokesman for the Ahmadiyya Muslim Community in Los Angeles said it shouldn't be assumed the suspects' motives were driven by faith, the Associated Press reported. Leaders in the group have denounced the shooting as horrific. Farook's colleagues have described him as a devout Muslim who rarely discussed his religion while at work.
© Copyright IBTimes 2023. All rights reserved.