Sandra Bland: Family Of Chicago-Area Woman Found Dead In Texas Jail Requests Independent Autopsy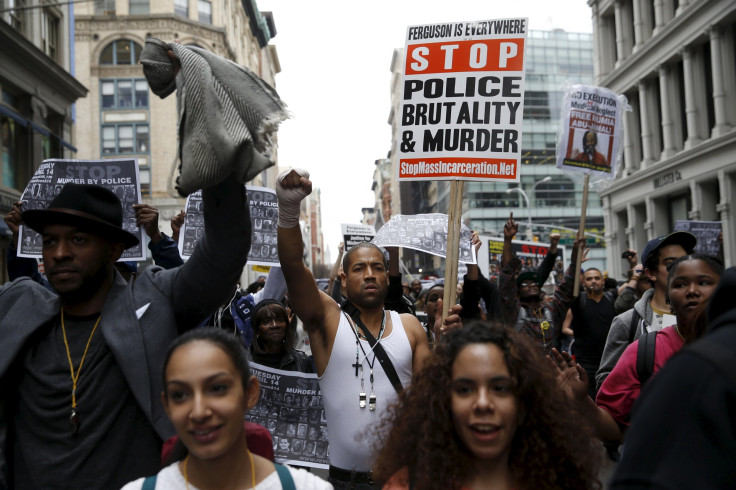 The family of a Chicago-area woman found dead in a Texas jail cell demanded an independent autopsy and expects the results in the next 48 to 72 hours, the Associated Press reported. The death of Sandra Bland was a declared a suicide, but family members said they believe she was killed and demanded a full investigation.
Bland, 28, of Naperville, Illinois, was pulled over July 10 in Waller County, Texas, for failing to signal a lane change. She was in town for a job interview at Prairie View A&M University, the historically black college from which she graduated in 2009.
The state trooper had planned to give Bland a written warning, but she was arrested when she allegedly became uncooperative and kicked an officer, the Texas Department of Public Safety said, according to the Associated Press. She was found dead in her cell Monday at the county jail in Hempstead, Texas, 60 miles northwest of Houston, where she was waiting to post bond. Authorities said she hanged herself with a plastic bag and a medical examiner ruled her death suicide by asphyxiation.
A prayer walk was held on Sunday in Lisle, Illinois, for Bland. The walk was held at a church that Bland had attended, and participants sang, walked and prayed together, WLS-TV, Chicago, reported.
Friends and family do not believe Bland's death was a suicide, and a group signed a petition urging the attorney general to conduct what they called an independent and thorough investigation. Family members insisted Bland was looking forward to a new job and she was not in the emotional state to commit suicide.
Bland posted on her Facebook page in March, though, a video in which she said she was suffering from mental health illnesses.
"I'm suffering from something that some of you all may be dealing with right now," Bland said in the video. "It's a little bit of depression as well as PTSD."
Waller Country District Attorney Elton Mathis said although there were no cameras in jail cell where Bland was found, cameras in the hall outside her cell showed no one entering or leaving her cell between the time she last spoke with deputies and when her body was found.
The trooper who pulled Bland over is on administrative leave pending the outcome of the investigation for violating traffic stop procedures and the department's courtesy policy. The Texas Rangers and FBI are currently investigating, and investigators and the district attorney planned to meet Bland's relatives this week.
Prosecutors called for a grand jury to review findings of the investigation after family members expressed concern about the suicide ruling Thursday. The county district attorney said the grand jury does not meet until August, and he does not expect the investigation's results to be turned over to the panel until then, the Associated Press reported. The Houston chapter of the NAACP has also launched its own investigation, the Chicago Tribune reported.
In the past year, there have been numerous cases of black citizens dying while in police custody or in confrontations. The anniversary of Michael Brown's death -- in which an unarmed black teenager in Ferguson, Missouri, was shot to death by police and sparked a national discussion -- is coming up Aug. 9.
© Copyright IBTimes 2023. All rights reserved.