Santorum 'Homophobic and Rigid,' Says Republican Ex-Senator Simpson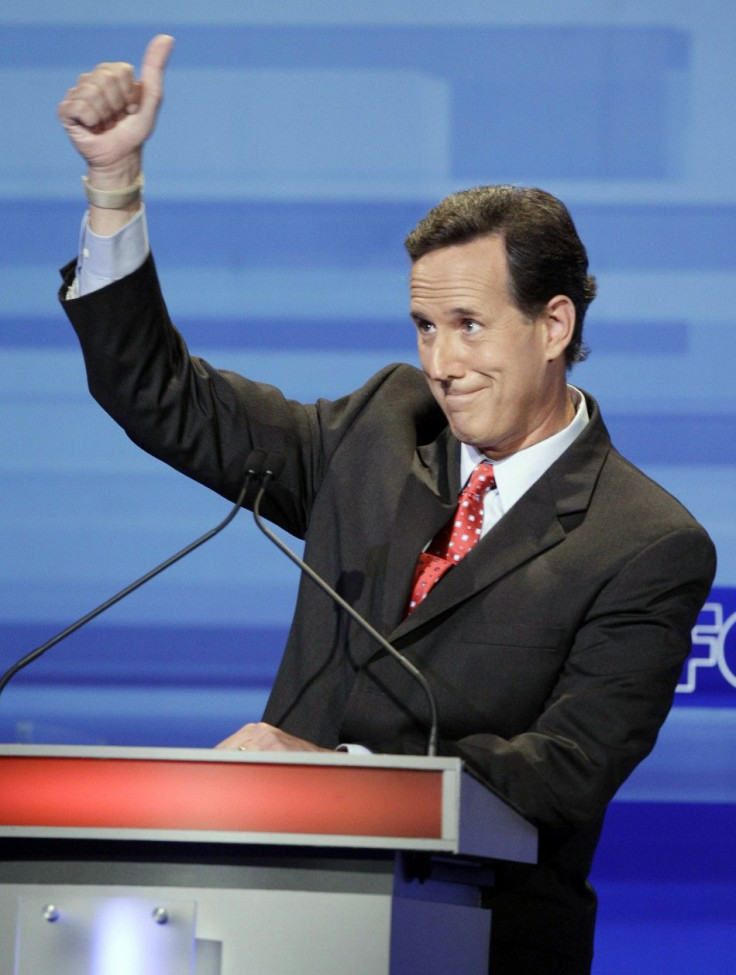 Former Sen. Alan Simpson, R-Wyo., expressed the sentiments of millions of Americans Wednesday when he said GOP presidential hopeful Rick Santorum's focus on social issues will make it impossible for Republicans to win back the White House in November.
During an appearance on CBS News' Face the Nation broadcast online on Wednesday, Simpson, who spent 18 years in the U.S. Senate, said the Santorum emphasis on social issues as the centerpiece of his campaign is misguided and damaging to the image of the Republican Party.
I am convinced that if you get into these social issues and just stay in there about abortion and homosexuality and even mental health they bring up, somehow they're going to take us all to Alaska and float us out in the Bering Sea or something, Simpson said. We won't have a prayer.
Simpson, a Mitt Romney supporter, also said Santorum is rigid and a homophobic, before going on to criticize the former Pennsylvania senator's position on same-sex marriage.
We're all human beings, we all know or love somebody who's gay or lesbian so, what the hell is that about?, Simpson said, adding that Santorum's now-infamous comparison of homosexuality to bestiality is startling and borders on disgust.
Simpson predicted Romney will ultimately win the GOP presidential nomination. Moreover, he said Romney will likely have the best chance of winning the November election if President Barack Obama continues to alienate social conservatives.
Simpson's comments come weeks after the Obama administration was attacked by conservative Republicans and Catholic organizations for a new mandate requiring employers' health insurance plans to include free contraception coverage for their workers.
If Obama keeps messing around -- which is doubtful but he could -- keeps messing around with contraception and the Catholics and all this stuff that they'll vote against him and that will bring Romney home, he said.
Click here to watch a video of the full interview.
© Copyright IBTimes 2023. All rights reserved.