Sarah Burke Dead After Ski Crash: 'The Mountain is Where We'll Die' [VIDEO]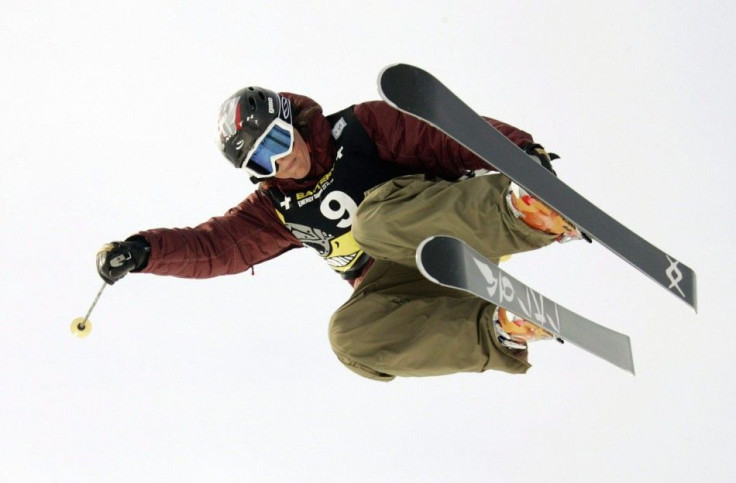 Sarah Burke and her husband Rory Bushfield spoke to the Ski Channel before her death on Thursday, noting that the mountain was where they were both the happiest and hopefully where they will die.
The clip comes from a Ski Channel film where Olympic freestyle skier Burke talks about her life and their love for winter sports.
That's where we're the happiest. That's how we met. It was on the mountain, Burke said. Whether it's in an X Games contest, out snowmobiling together ... it's what our lives are, is being on the hill. And there's a reason for that, it's amazing, it's where we met, it's where we play, we live ...
Hopefully where we'll die, Rushfield interrupts.
Where we'll die, Burke adds.
Burke, a 29-year-old Squamish resident, died on Thursday at a hospital in Salt Lake City nine days after sustaining critical head injuries during a ski crash in Utah. The four-time X Games champion fell during a training session in the superpipe at Park City, Utah. She was in a coma since the Jan. 10.
The Canadian Olympic Committee issued a statement following her death, noting that Canada and the world lost a wonderful athlete and a great Canadian ambassador in freestyle skier Sarah Burke. The committee also noted that Burke was a true inspiration to all who had the privilege to have met her, especially to Canada's new generation of athletes.
She helped define the superpipe discipline in the sport of freestyle skiing. Her fans from Canada and around the world looked up to her and all she has accomplished as a true leader. This true champion will be missed but never forgotten, the statement read.
Peter Judge, the chief executive officer of the Canadian Freestyle Ski Association, told The Vancouver Sun that Burke was larger than life and that she lived life to the fullest. He also called her a phenomenal representative of her sport.
In many ways, she was the face, the name and the brand people identified with, having been involved right from the very beginning, Judge said. She was at the forefront of the sport all the way through.
A fundraising initiative (www.giveforward.com/sarahburke) has been set up to help the family with reported $550,000 in hospital costs, according to Vancouver Sun's report.
Watch the Ski Channel clip of Burke and her husband below:
© Copyright IBTimes 2023. All rights reserved.