Satechi's Products Stand-Out; So Does Its Founder, Mustafa Guclu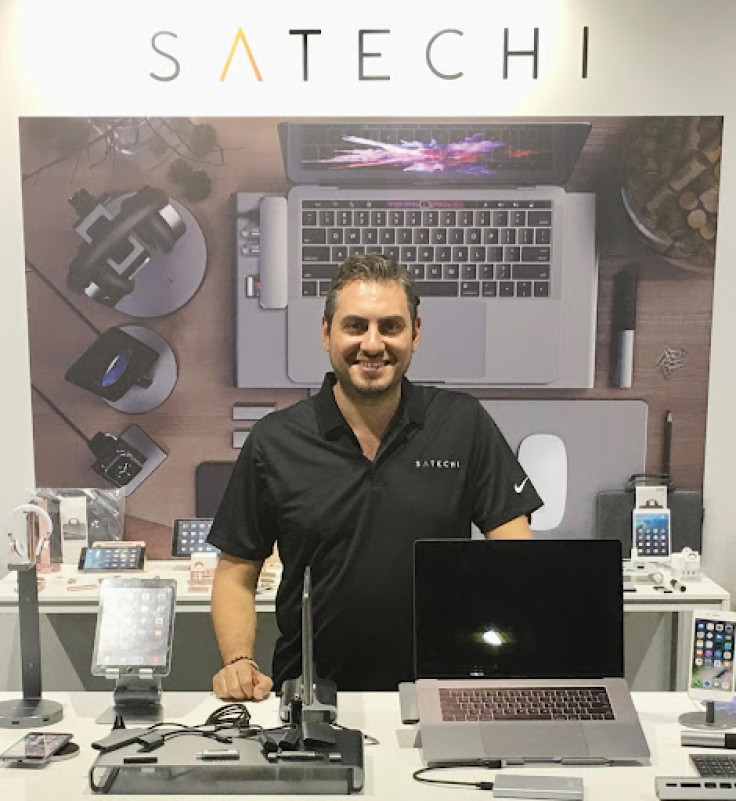 Users of Apple products and other high-end technology products have become increasingly accustomed to a massive downside of brands with large shares of the market: costly replacement parts. Though computers and phones can last a number of years, it's not uncommon to have to replace a charging cable or other accessory during the life of the product. Luckily, for these customers, Satechi provides a solution. The company, with Mustafa Guclu at the helm as Manager, provides sleek and functional replacement parts for common technology accessories. These products allow consumers to bypass high price tags without having to compromise on style or quality.
The ability to solve a problem with style is something Mustafa Guclu has mastered throughout his career in product management, product distribution, and marketing strategy. His unique combination of experience and innovation propelled Guclu into leadership roles at the companies he worked for. Known for being results-oriented and detailed, but still able to see the big picture, Guclu knows quite a bit about transformation trends and driving customer adoption.
Over the span of his career, Guclu's managerial duties have included executive leadership, domestic and international operations, business model development, profit and loss oversight, multi-channel product distribution, marketing strategies to drive sales, brand imaging, resource optimization, and the development of customer loyalty. All this detailed work prepared him to lead teams, manage strategic partnerships, and make things happen. These skills paid off when, with Guclu's leadership, Satechi was able to expand its products into large retailers like Apple and Best Buy, increasing brand awareness and company visibility.
His wide array of professional experiences allowed Mustafa to glean insight into every perspective; he knows what customers want, how manufacturing happens, when marketing comes into play, and more. With all this knowledge to pull from, Mustafa was uniquely well-positioned to lead Satechi to success.
During his tenure at Satechi, which started in 2008, Mustafa has seen all sides of the business and learned end-to-end processes from start to finish. He provides ample cross-functional support and leadership because he truly has seen it all before. His guidance has brought year-over-year business growth, massive increases in production, and strategic partnerships that set Satechi apart from competitors.
The first product developed by Satechi was the 3in1FM Transmitter that was used by iPod owners to listen to their devices in their cars. However, when they came up with the idea, Mustafa and his partner had no idea how to bring it to life. They traveled to trade shows around the world, talked with industry experts and tried to find a path forward. Finally, their efforts paid off and they found a partner in Hong Kong that could help bring the vision to life, kickstarting Satechi's future as a company. Their partner in Hong Kong created the first prototype, which they excitedly shared with family and friends to great praise. With the product perfected, they were left to figure out how to sell it. With no previous retail experience, they were relieved to learn about Amazon's new third-party seller program, which offered excellent customer service, allowing Satechi to build trust amongst online shoppers. By reaching their customers directly – cutting out the middleman retailers – they were able to pass along the cost savings to their customers. The truth is that Amazon.com was a game changer for Satechi, helping to launch the business to heights it couldn't have found on its own.
The driving force behind their business idea was that Apple accessories were not only limited and expensive, but also needed to be replaced too frequently. The Satechi team decided to create a brand that offers an affordable spin, without sacrificing function or design. Their initial accessories were designed for iPods, but the introduction of iPhones and iPads allowed them to expand their product line much further.
When asked about their approach, founder Guclu explains: "At Satechi, we're proud to offer award-winning Type-C hubs & adapters as well as a variety of modern charging accessories, computer peripherals, and smart home products. We're committed to developing innovative products from premium materials designed to complement Apple products with sleek aluminum finishes. Not only do our products look great, but they also make everyday life more convenient. Our dedication to excellence has earned us recognition as a leader in the consumer electronics industry."
Guclu has played an integral role in launching Satechi and its products into the mainstream tech world. With distribution spanning multiple Amazon storefronts, as well as strategic industry leaders like Costco, Apple, and Best Buy, Satechi products can be found easily and enjoyed thoroughly by both customers and businesses. Mustafa ensured that Satechi's reach was broad enough to service both B2C and B2B customers, making it a go-to for businesses and individuals alike.
Good products are important, but good leaders are the real reasons companies succeed. Mustafa Guclu's unique background in product development and distribution gave him insight into every aspect of the product. His background and forward-thinking mentality turned Guclu into a stand-out leader, just like Satechi is a company that stands apart from its competitors. It's not every day that organizations find leaders like Mustafa, but when they do, those leaders inevitably have a massive impact. Some things can be taught, others are pure skill; Mustafa is an expert on both sides of this equation.
© Copyright IBTimes 2023. All rights reserved.