Satellite Images Show Russian Fighter Jet Destroyed By Ukrainian Airstrike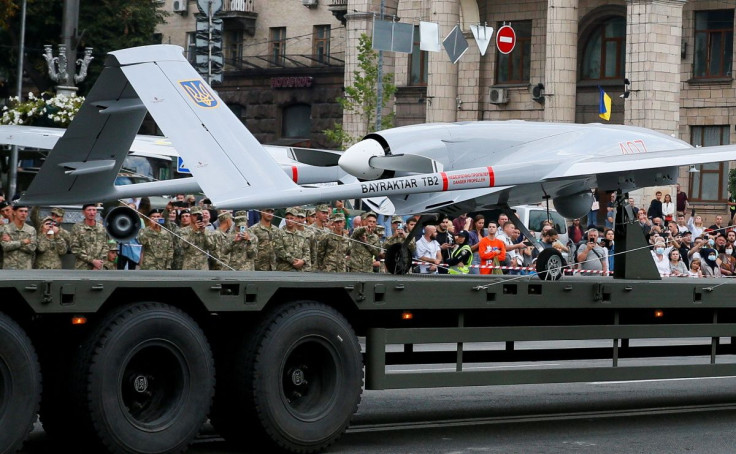 KEY POINTS
Russia's strategic bomber jets were damaged after a Ukrainian drone strike in Engels airbase
Moscow accused Kyiv of using Soviet-era jet drones to disable their long-range aircraft fleet
Ukrainian officials did not confirm nor claim responsibility for the drone strikes inside Russia
Satellite images showed the extent of the damage brought by a drone strike made by Ukraine at a Russian military base in Engels, Saratov Oblast.
News outlet Ukrainska Pravda, citing Mark Krutov of the Russian editorial office of Radio Free Europe, reported that fire trucks had been deployed to put out the fire on Russian Tu-95 strategic bomber jets.
A satellite image, dated Dec. 6, showed some alleged craters made by the strike.
"Several fire trucks and a foam beneath Tu-95 is clearly visible (also I'd say some craters, but I'm not 100% sure)," Krutov tweeted.
British news media Sky News also shared pictures released by Maxar showing the Russian bomber jets at the Engels airbase before the drone strikes.
The Russian emergency services announced that three military personnel were killed and five were wounded after a suspected Ukrainian drone attack targeted the Dyagilevo airstrip in the Ryazan region and Engels airbase in the Saratov region.
The Russian Defense Ministry said Kyiv allegedly used Soviet-era jet drones to disable their long-range aircraft fleet. The ministry added that their air defense systems have managed to intercept some of the Ukrainian drones flying at low altitudes, as per Russian state media TASS.
Ryazan region Governor Pavel Malkov said civilians and city infrastructure facilities were not affected by the strike.
Yevgeny Shpolsky, the first deputy head of the Engels District, said sirens sounded on the military base during the attack.
Kremlin spokesperson Dmitry Peskov said President Vladimir Putin had been informed about the reports of drone strikes in the Saratov and Ryazan regions.
TASS also reported that an alleged Ukrainian attack targeted an airfield in Kursk in the western part of Russia.
Kursk region Governor Roman Starovoit said an oil tank caught fire due to the drone attack, and emergency personnel was already at the scene.
Ukrainian officials did not confirm nor claim responsibility for the drone attacks inside Russia, the Associated Press reported.
Secretary of State Antony Blinken denied U.S. involvement in the attacks, saying they "neither encouraged nor enabled the Ukrainians to strike inside of Russia."
But the U.K. Defense Ministry described the strikes inside Russia as "some of the most strategically significant failures of force protection since its invasion of Ukraine."
Sergei Markov, a pro-Russian political analyst, said recent Ukrainian strikes cast doubt on the security of Russian military airbases.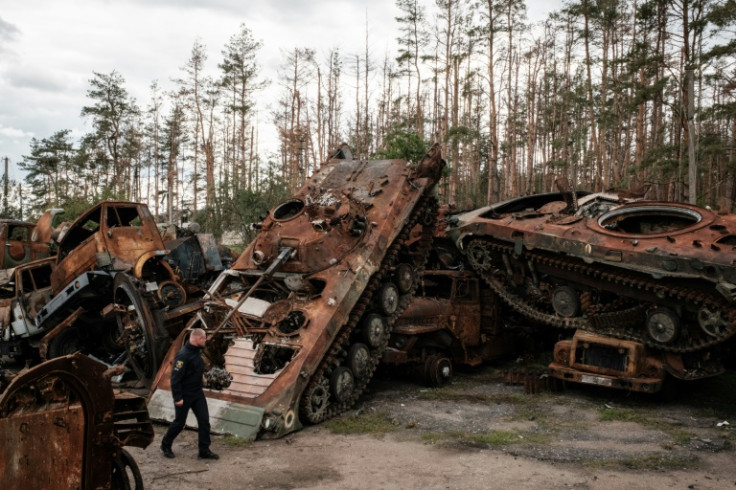 © Copyright IBTimes 2023. All rights reserved.
FOLLOW MORE IBT NEWS ON THE BELOW CHANNELS