Satellites Capture Burning Russian Oil Rig In Black Sea, Scorch Marks On Snake Island
KEY POINTS
An oil slick was detected in satellite images near the burning rig
The Chornomorneftegaz drilling rigs were seized by Russia in 2014
Three scorched areas were also visible on the images of Snake Island
A day after Ukraine claimed it hit Russian-controlled oil rig facilities in the Black Sea, a NASA satellite has captured images of a burning rig in the region. Ukraine claimed it targeted a rig with four towers some 70 kilometers off the Russian-annexed Crimean peninsula.
According to Naval defense analyst H I Sutton, the burning platform is the north-most of a cluster of three. "The other two are Modu Crimea 1 (Platform IMO: 8771241) and Tavrida (Drilling Jack Up, IMO: 8763373)," he posted on Twitter, adding that the burning rig is been visible on Sentinel 1 satellite imagery.
The images were captured by the fire detection filter of NASA's Worldview imagery. Though the tool is used for tracking wildfires and other similar events, it can also highlight the location of fighting and in this case, the burning rig. An oil slick was also detected in satellite images.
According to reports, the Chornomorneftegaz drilling rigs are located about 70 kilometers south of Odesa in the Black Sea. These natural gas offshore drilling platforms were purchased by Ukraine in 2011-2012 and went on to be called the notorious "Boyko's towers" after then-Energy Minister Yuriy Boyko.
However, these rigs fell on Russian hands after it annexed Crimea in 2014. Russia now uses it reconnaissance, besides natural gas extraction.
"As for the fire, it is not subsiding on the platform. At night, the fire approached the oil well," Olga Kovitidi, a Russian senator for Crimea, told the Interfax news agency.
Meanwhile, Ukraine has claimed that it has struck Snake Island with different weapons causing severe losses to the Russian garrison. The South Operational Command took to Facebook to claim that a "concentrated blow was dealt to Snake Island, using different forces and means of destruction."
" As a result, something proudly named by rashists as 'the island garrison' is counting significant losses. The military operation continues and requires information silence until it is over," the report states.
Analysis of the satellite images also shows several fires on Snake Island between June 19 and 21. According to the Planet Labs satellite image, shot on June 21, 2022, at least three newly darkened areas are visible on Snake Island, reported The Drive. These appear to be scorch marks reflecting recent explosions or fire. These discolored spots were not seen in an earlier satellite images of the island.
Though the targets of the attack are unclear, the report points out that the scorched areas do align with the locations of various Russian positions, including emplaced air defense assets, on the island.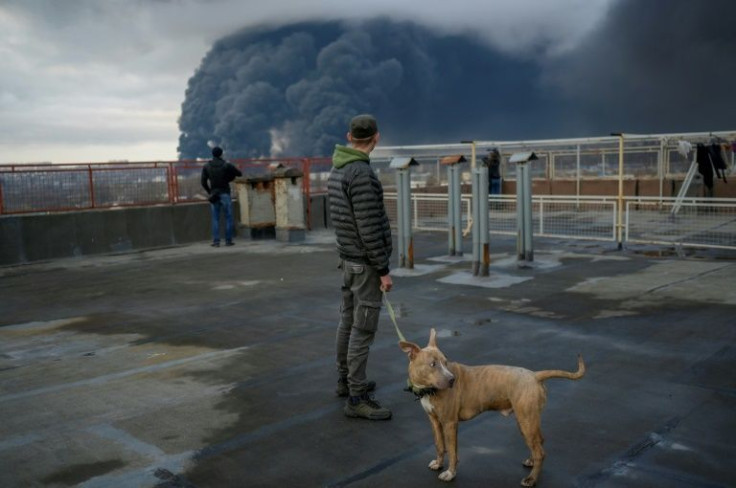 © Copyright IBTimes 2023. All rights reserved.