Saudi Arabia Angling To Fill Energy Price Hole With American Investment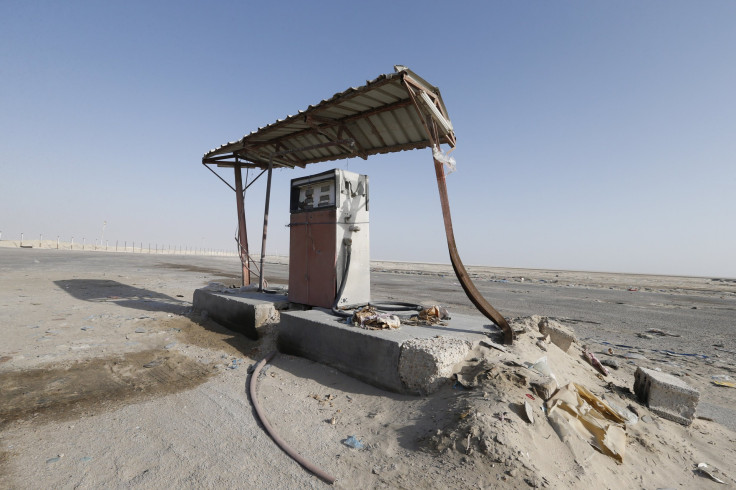 As energy prices continue to limp along, oil-rich Saudi Arabia has begun pitching investment opportunities to American firms, hoping to score much-needed revenue and growth opportunities.
As the Financial Times reports, officials including Mohammed bin Salman Al Saud, the deputy crown prince, have approached U.S. corporations to stir up interest in foreign investment opportunities in the historically closed-off kingdom. Saudi representatives have been particularly interested in healthcare and retail business development, banking sources told the FT.
Motivating the outreach effort has been a 20-month, 70-percent plunge in oil prices, a slump that shows few signs of letting off. As the glut deepens, government ministers have become increasingly eager to replace evaporating oil profits, which ordinarily accounts for 80 percent of Saudi Arabia's total national revenue.
Crude Oil Production in Saudi Arabia | FindTheData
Last year the government recorded a budget shortfall of $98 billion, or 15 percent of GDP, the kingdom's first deficit since 2007. A similar deficit is projected for 2016, should oil prices remain low.
Though there is particular urgency in expanding the Saudi economy during the current slide in energy prices, the government has listed economic diversification as a top national priority for more than 40 years. Despite those efforts, "oil is still the main engine driving the economy," Bassar Albassam, director of special programs at the Institute of Public Administration in Riyadh, wrote in a 2015 report.
The kingdom has been especially reluctant to grant outside investment to compete with heavily government-controlled local industry. Only last year did the Saudi Arabian General Investment Authority allow full foreign ownership of retail and wholesale businesses.
The outlook for oil, meanwhile, remains dim. Saudi officials have rejected the prospect of production cuts, though they have spoken favorably of a freeze in oil output. Talks between members of OPEC continue.
© Copyright IBTimes 2023. All rights reserved.
FOLLOW MORE IBT NEWS ON THE BELOW CHANNELS