Saudi Arabia Denies Prominent Activist Engaged In Hunger Strike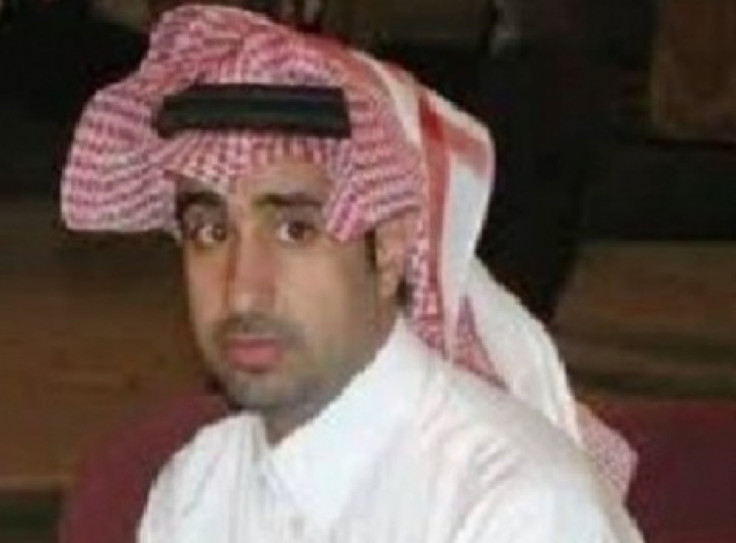 Saudi Arabian officials have denied media reports that a prominent imprisoned human rights activist is engaged in a hunger strike and is at risk of dying after more than a year of detention.
The Saudi Civil and Political Rights Association (ACPRA) said in a statement that Mohammad al-Bajadi stopped drinking water early Saturday... fainting four times in a row, which proves that his life is in danger and his death inevitable, according to Al Jazeera.
However, a spokesman for the interior ministry, Mansur al-Turki, told Agence France Presse (AFP): Bajadi is taking his meals regularly and is in good health."
Turki also told Reuters: "Bajadi did not go on hunger strike and he is in good health, consuming food on a regular basis and in the company of other inmates."
ACPRA added that "the [Saudi] interior ministry... carries full responsibility over [Bajadi's] deteriorating health condition."
It is unclear why exactly Bajadi is under detention.
Bajadi was arrested, ACPRA said, for publicizing information about the death by torture of Yemeni citizen Sultan Abdo al-Duais, while under Saudi custody.
Reuters reported that Bajadi was picked up after attending a demonstration in Riyadh calling for the release of thousands of prisoners detained without charge.
Another regional rights group, the Gulf Center for Human Rights (GCHR), stated that Bajadi was arrested at his home in Buraidah in the al-Qassim province by security forces in March 2011 and has remained in detention ever since. Bajadi was described as the co-founder of ACPRA and the host of a weekly on-line forum called "The citizen and his rights."
According to AFP, another Saudi activist said that Bajadi has been charged with inciting people to protest, possession of banned books and damaging the reputation of the state.
Rights groups also demanded Bajadi's immediate release and called for a fair public trial for the activist.
GCHR further said it believes that Bajadi's "arrest and continued incommunicado detention are related to his legitimate and peaceful work in defense of human rights in Saudi Arabia."
Mohammed [Bajadi] shouldn't be imprisoned for peacefully exercising his rights to freedom of expression and assembly. said Nabeel Rajab director of GCHR, in a statement.
I call on the Saudi King to immediately release him and do everything in his power to protect and support the legitimate work of human rights defenders and also to meet all legal obligations under international law.
The Saudi government does not recognize ACPRA, BBC reported.
Mohammad al-Qahtani, a Saudi activist, told Reuters, that Bajadi's activities in prison are slowly leaking out to the outside world.
There is no direct contact but we get messages from visitors of other inmates ... We are getting messages from people who have indirect contact with him," he said.
Bajadi is not the only Saudi activist of concern to human rights organizations.
GCHR also stated Sheikh Mukhlif al-Shammari, a human rights activist and writer who was arrested last June for disturbing others" through his articles, has been hit with a ten-year travel ban by the interior ministry.
Human rights groups estimate that there may be up to 30,000 political prisoners locked up in Saudi Arabia, Reuters said, while the government denies there are any such inmates under detention.
Saudi Arabia is one of the most repressive states on earth with no parliament and virtually no toleration for dissent of any kind. The kingdom has experienced some disturbances among its Shiite minorities in the oil-rich eastern provinces, but has largely avoided the unrest that has swept across the Arab world over the past year and a half.
© Copyright IBTimes 2023. All rights reserved.
FOLLOW MORE IBT NEWS ON THE BELOW CHANNELS