Saudi Arabia Facebook Arrest: Religious Police Detain Indian Citizen For 'Offensive' Hindu Mecca Photo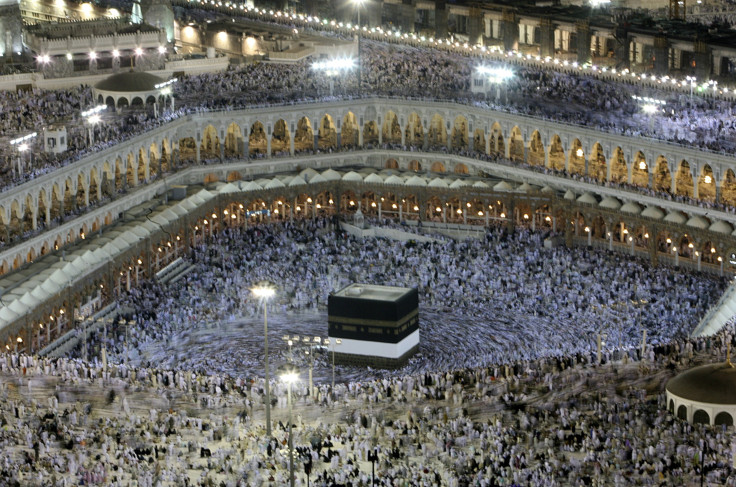 An Indian citizen has been arrested in Saudi Arabia for allegedly posting offensive religious images on Facebook, Gulf News reported on Tuesday. The man was detained by Saudi religious police after reportedly posting a photo of Mecca's Grand Mosque and its iconic black "Ka'aba" cuboid replaced with Hindu religious symbols.
A Saudi national reportedly alerted the country's religious police, officially known as the Commission for the Promotion of Virtue and the Prevention of Vice, after seeing the image, which prompted an investigation, according to Gulf News. The man accused of posting the photo was arrested at the airport by police under the country's anti-cyber crime law, which bans the promotion of offensive pictures.
The man has admitted ownership of the Facebook page in question but denied posting the photo to his account, claiming that he had only clicked "Like" in order to see the photo, which was originally posted on another account. The move makes the man guilty of a crime under Saudi law, according to Saleh Al-Ghamdi, a former member of the country's Bureau of Investigation and Public Prosecution, who told the Saudi Gazette that the man would now face a maximum of five years in prison and a fine of nearly $800,000.
Saudi Arabia's anti-cyber crime law forbids the production or transmission of materials that are deemed to violate public order, religious values or morality, said Gulf News. The legislation has been criticized by human rights groups, including Human Rights Watch, which argued in a report last month that it curtailed basic rights and has been used "to charge and try Saudi citizens for peaceful tweets and social media comments." The controversial case against Saudi blogger Raif Badawi, who was said to be facing the death penalty this week for renouncing Islam, was first brought about under the legislation after the blogger was charged with making online posts critical of Saudi religious authorities.
© Copyright IBTimes 2022. All rights reserved.
FOLLOW MORE IBT NEWS ON THE BELOW CHANNELS