Saudi Blogger Raif Badawi Could Be Beheaded For Insulting Islam, Faces Re-Trial On Apostasy Charge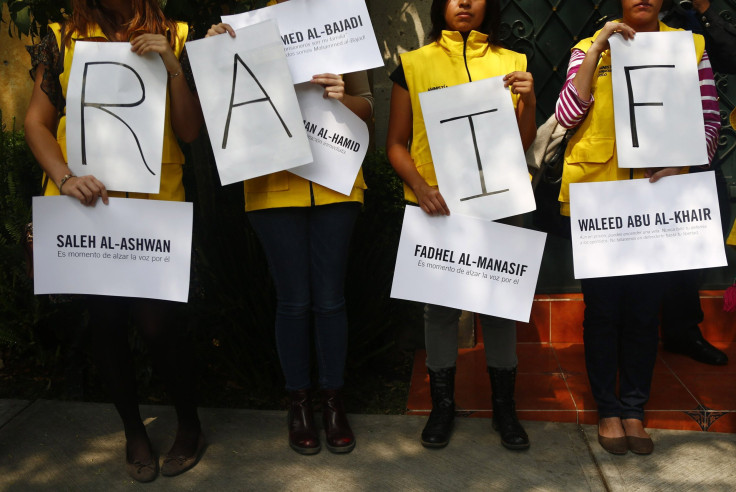 Saudi blogger Raif Badawi could be facing the death sentence as judicial authorities in Saudi Arabia push to have the activist retried for the crime of renouncing Islam. Badawi's family said Sunday that the blogger, who was recently sentenced to a decade in prison and 1,000 lashes for insulting Islam, was now facing attempts from within the Saudi judicial system to have him retried on the capital charge of apostasy, often punished with beheading in the conservative kingdom, the Guardian reported.
In a statement, the blogger's family said that the Saudi supreme court had referred his case to the judge responsible for passing the sentence Badawi is currently serving and accused the judge of being biased against him. "We have reasons to believe without any doubts that the same judge has again asked the head of the court of appeal to charge Raif with apostasy," they said in a statement, reported by the Guardian. "It should be mentioned that this judge stated in his written verdict against Raif that he has proof and is confident that Raif is an apostate. We call on the world citizens and governments not to leave Raif dragged by such bigots to death."
Badawi was arrested in June 2012 for criticizing the Saudi government on his blog and his views were deemed by authorities to be critical of Islam. The blogger was charged with renouncing his religion, also known as apostasy, as well as insulting Islam. While Badawi was cleared of the apostasy charge in 2013, the blogger was sentenced to 10 years in jail and 1,000 lashes on the latter charge, according to the Independent.
Amnesty International is calling for Badawi's sentence to be revoked and for the blogger to be released immediately and unconditionally, the CBC reported. Saudi Arabia has come under criticism for its capital punishment policies, which under its strict Wahhabi system of Islamic law mandates public beheading for offenses like apostasy. The United Nations has condemned the practice of public beheadings while human rights groups have focused their criticisms on the Saudi justice system, which they accuse of imposing the death penalty under problematic circumstances.
© Copyright IBTimes 2023. All rights reserved.