Saudi Arabia Sustains UN Human Rights Council Membership Despite Beheading 19 People in 17 Days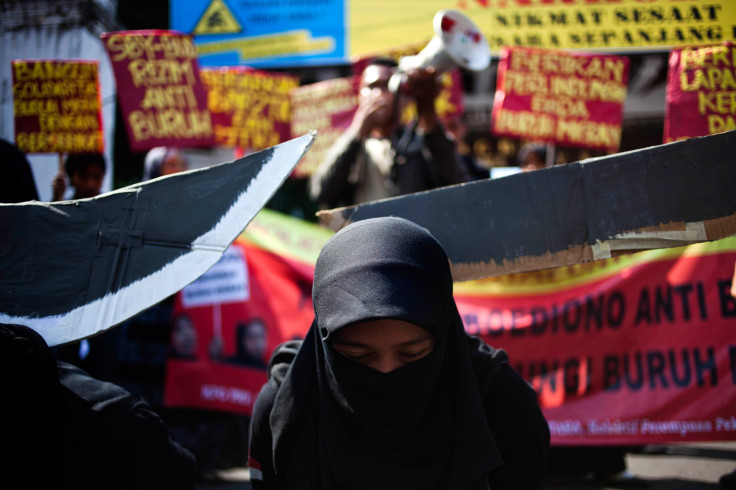 By Maria Khan
Saudi Arabia, a member of the UN Human Rights Council, has beheaded 19 people since August 4, reported the Human Rights Watch (HRW).
Out of the 19 people who were beheaded, eight where convicted of non-violent offences, seven for drug smuggling, while one was charged with sorcery.
Sarah Leah Whitson, Executive Director of HRW's Middle East and North Africa division said: "Any execution is appalling, but executions for crimes such as drug smuggling or sorcery that result in no loss of life are particularly egregious. There is simply no excuse for Saudi Arabia's continued use of the death penalty, especially for these types of crimes.
"The current surge in executions in Saudi Arabia is yet another dark stain on the kingdom's human rights record."
The family members of a Saudi man, Hajras bin Saleh Al-Qurey, told the Human Rights Watch on August 17 that they fear Al-Qurey would add to the rising count of beheadings in the country.
Al-Qurey was sentenced to death by the Public Court of Najran, in the southern part of Saudi Arabia, on 16 January, 2013, for allegedly smuggling drugs, as well as attacking a police officer while being arrested.
Despite a UN special rapporteur in 1996 calling for the death penalty to be removed for drug-related offences, and international standards requiring the death penalty only to be used for the most grave crimes, Saudi Arabia continues to boast the highest execution rates in the world, confirmed theDeath Penalty Worldwide Database.
Amidst all this, Saudi Arabia has been successful in retaining its membership in the UN Human Rights Council, with its term expiring in 2016.
This article is copyrighted by IBTimes.co.uk, the
business news
leader