Saudi Arabia To Open Up More Opportunities For US Investors During King Salman's Visit To Washington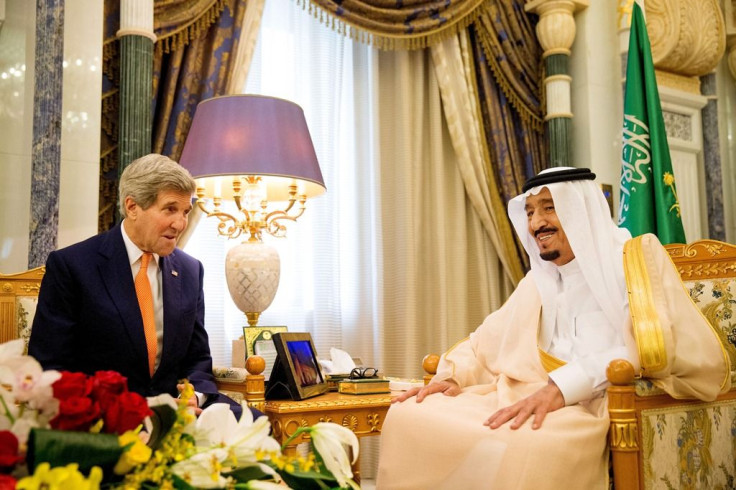 A U.S.-Saudi Investment Forum will be held in Washington Friday, which will be jointly hosted by the U.S.-Saudi Business Council, the Council of Saudi Chambers and the Saudi Arabian General Investment Authority.
The high profile forum is going to be held on the sidelines of Saudi King Salman's visit to the U.S. Thursday. "This forum comes well in time after the Saudi government recently announced strategic spending and development initiatives worth hundreds of billions of dollars over the next 10 years," Arab News quoted SAGIA Gov. Abdullatif Al-Othman as saying.
The forum, according to Othman, will boost investment and commercial links between Saudi Arabia and the U.S. He said that there would be an "Invest Saudi" exhibition running simultaneously with the forum. It features a number of private and public sector Saudi organizations which will promote available opportunities in mining, transport, health and ICT sectors.
This will be King Salman's first visit to the U.S. since he came to power. Politico reported that the U.S. political world would be eagerly waiting to hear his take about the Iran nuclear agreement. Saudi Arabia has previously issued official statements in support of the nuclear deal.
Even if the king reassures his support for the Iran deal, there will be speculations about his sincerity about it. Some may argue he will show support to avoid conflicts with the U.S. government and secretly work against the Iran agreement.
The visit may also determine whether King Salman will come to a settlement with the U.S. President Barack Obama about the Saudi approach in Yemen and Syria.
Meanwhile, the trade relation between the countries seems to have a brighter future as major Saudi companies like Saudi Industrial Property Authority, Saudi Industrial Development Fund and National Industrial Clusters Development Program will attend the exhibition and the forum.
© Copyright IBTimes 2023. All rights reserved.