Saudi Student Arrested In Texas On Terror Charges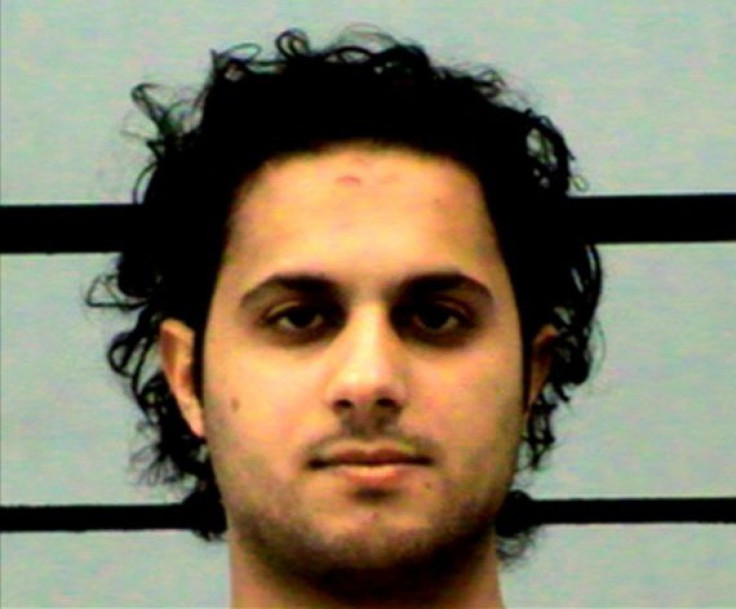 A Saudi college student was arrested in Texas yesterday and charged with planning terror attacks in the United States.
The student, Khalid Ali-M. Aldawsari, 20, is a resident of Lubbock, Texas and a business major at South Plains College there. He is in the country legally on a student visa. In an affidavit, the FBI says Aldawsari was researching methods of making bombs and looking for targets. In the criminal complaint the FBI notes he had acquired two chemicals used in making explosives, and had ordered a third.
The last order was cancelled, but the company Aldawsari ordered from reported the transaction to authorities because it looked suspicious.
The complaint says that on Feb. 1, a chemical supplies company reported to the FBI that someone tried to buy concentrated phenol. Phenol is used in many chemical processes but it is also an ingredient of TNP, or picric acid, an explosive that is sometimes seen in fireworks.
Before that, Aldawsari had emailed himself some of the research he had done, including methods of making a cell phone in to a remote detonator and making cars into booby traps. In December and January he bought a gas mask, a hazmat suit, a stun gun and several glass beakers and flasks, among other equipment. FBI agents also said they found other chemicals and equipment at Aldaswari's home.
In his residence, the FBI also says agents found a journal, written in Arabic that says Aldawsari was planning a terrorist attack for some time. One entry says in part, as translated, And now, after mastering the English language, learning how to build explosives, and continuous planning to target the infidel Americans, it is time for Jihad.
Aldawsari's journal also says he wished to create a terrorist group, and that he wanted to obtain a forged birth certificate so he could apply for a U.S. passport and driver's license. He had also emailed himself a list of potential targets. Besides infrastructure, such as power plants and dams, there was one note that contained the address of Former President George W. Bush's home in Dallas, with the subject line Tyrant's House.
In addition to his journal, Aldawsari has a blog, called From Far Away, written in both English and Arabic. The English entries are for the most part innocuous, in one case describing an attempt to buy a used car. Other entries are poetry and philosophical musings. In Arabic, many of the postings appear to translate into laments about the state of the Arab world and religiously-minded tracts.
Aldawsari is scheduled to appear in federal court tomorrow.
To contact the reporter responsible for this story call (646) 461 6917 or email j.emspak@ibtimes.com.
© Copyright IBTimes 2022. All rights reserved.
FOLLOW MORE IBT NEWS ON THE BELOW CHANNELS