Saudi women: Panties and Bras- yes, SUVs-no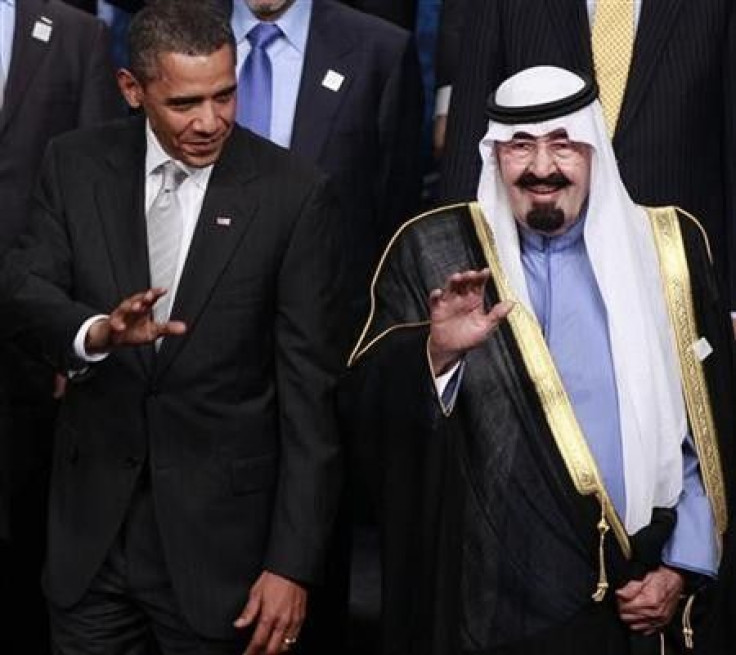 Saudi women still can't drive. But they can sell lingerie.
Not only are Saudi women allowed to sell unmentionables after a royal decree, but now they're the only ones who can.
Saudi Arabian King Abdullah asked that all shops selling lingerie and women's personal items replace their male staff with females, according to Emirates 24/7.
The edict is the result of a moralist campaign on Facebook, comprised of women who felt uncomfortable about men ogling their breasts to determine her bra sizes and asking inappropriate questions.
The gesture to make more jobs for Saudi women is also part of a movement to create more jobs.
Saudi Arabia's unemployment rate hovers around 10 percent. Analysts say that rate is much higher among women.
While they can now sell themselves lingerie, a movement to allow Saudi women to drive rages on.
Calling for a protest planned for Friday, where Saudi women across the country are expected to get behind the wheel, is Manal al-Sharif, who was jailed for a little over a week after she posted a YouTube video of herself driving a car and discussing why the Saudi government should legalize driving.
Not all of us live luxurious lives and are spoilt like queens and have drivers, she said in the video.
What if there's an emergency, what's a woman to do, she said, noting that if a woman's husband has a heart attack, she sometimes has no way to get him to the hospital.
Women are ignorant and illiterate when it comes to driving. You'll find a woman with a PhD, a professor at a college, and she doesn't know how to drive.
Al-Sharif also explained that it is sometimes unsafe for an unmarried woman to ride with a cabby or chauffeur.
Earlier this month, a Saudi woman was raped by her chauffeur.
In the fashion of most movements in the Arab spring, Al-Sharif is advertising for her automotive women's rights movement via social media like Twitter.
A parallel protest was organized in Washington DC Wednesday, in which women supporting Al-Sharif and the Saudi woman's right to drive circled the Saudi Arabian Embassy.
© Copyright IBTimes 2023. All rights reserved.