Saudis free Shia cleric, but more unrest looms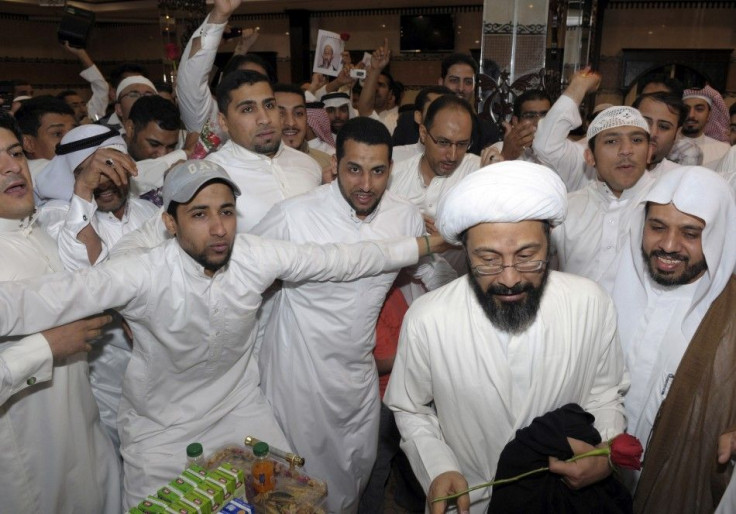 Officials in Saudi Arabia have freed a popular Shia cleric whose earlier arrest had prompted protests and calls for a day of rage demonstration on Friday.
Sheikh Tawfiq al-Amer was detained last month reportedly for demanding the establishment of a constitutional monarchy in the kingdom and an abolition of the absolute monarchy. He also reportedly demanded equality between Shias and Sunnis.
Two prominent Shia activists Tawfiq Al Saif Ibrahim Al-Mugaiteeb, president of the Human Rights First Society said al-Amir was released this past Sunday.
His release came after hundreds of Shias rallied in the eastern city of Al-Qatif protesting his incarceration. That affair led to the arrest of 26 people, but ultimately also led to al-Amer's freedom.
There were reportedly also protests held in the towns of Al Hofuf and Awwamiya amidst heavy police presence.
As in Bahrain, the Shias in Saudi Arabia accuse the ruling Sunnis of discriminating against them. Shias are concentrated in the oil-rich eastern part of the kingdom and account for about 10 percent of the population.
Such public expressions of discontent are extremely rare in Saudi Arabia, one of the most conservative nations on earth.
Nonetheless, to ward off the type of unrest witnessed in other Arab nations, the Saudi government introduced a package of programs last month to appease the public, including increased spending on social programs, higher food and energy subsidies and job-creation plans.
Recently, the government has taken hard line on public demonstrations, by imposing a ban on them.
The Council of Senior Clerics affirms that demonstrations are forbidden in this country," said in a statement.
"The correct way in sharia [Islamic law] of realizing common interest is by advising, which is what the Prophet Mohammad established. Reform and advice should not be via demonstrations and ways that provoke strife and division, this is what the religious scholars of this country in the past and now have forbidden and warned against.
Religious clerics and scholars are unusually wide powers in Saudi Arabia and they support the ruling al-Saud royal family. Political parties are forbidden in the kingdom and deemed "unIslamic." The kingdom has no elected parliament.
The Council warns of deviant ideological and party-political connections since this nation is one and will adhere to the ways of the pious ancestors, they said in a statement.
The kingdom has not and will not allow ideas from the West or the East that take away from this Islamic identity and divide the unity of the whole.
FOLLOW MORE IBT NEWS ON THE BELOW CHANNELS